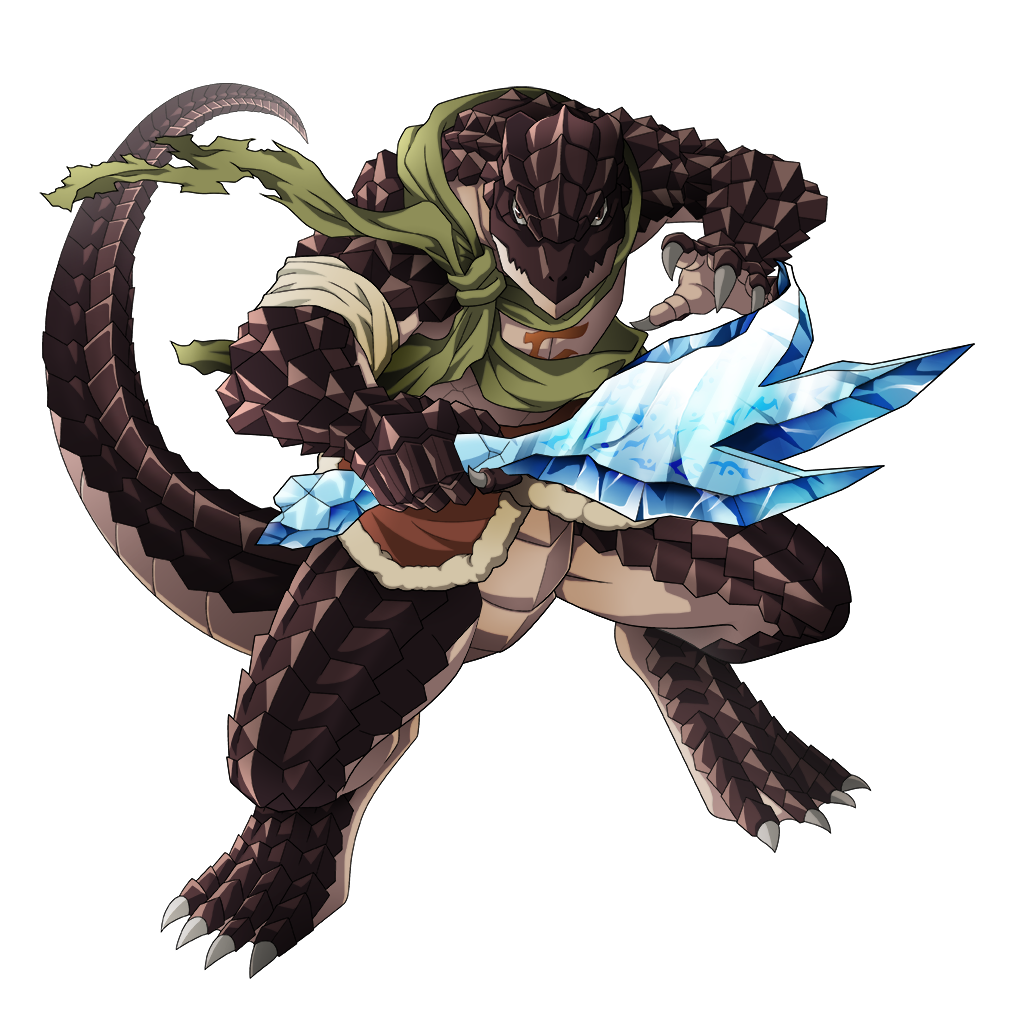 Character name: Zaryusu Shasha
Race: Demi-human Role: Attacker Type: Speed
A lizard man from Green Claw, Zaryusu Shasha is a traveler.
Among lizard men, travelers are those who wish to see the outside world. They are thus marked with a branding iron and part ways with their tribe. Normally lizard men never leave their homeland except under extreme circumstances, but there are exceptions such as Zaryusu. Zaryusu left his tribe and traveled the world, but now he has come back to his home town.
When he returned, there were some who wanted to shun him as an outsider, but there were more who respected him. Aside from acknowledging all that he learned from the outside world, the fact that he was entrusted with one of the lizard men's Four Great Treasures, a magic item known as Frost Pain was another thing that garnered respect from others. He acquired this weapon when he defeated the previous owner, a lizard man from the Sharp Edge tribe. This fact proves that he is one of the strongest warriors among the lizard men.
He has a multi-headed Water Hydra named Rororo. Rororo was small when Zaryusu first found him, but now he's grown to stand over five meters tall. Rororo adores Zaryusu, seeing him as both a parent and a friend, and Zaryusu also considers him a member of his family. He also relies on him as a trusted partner in battle.