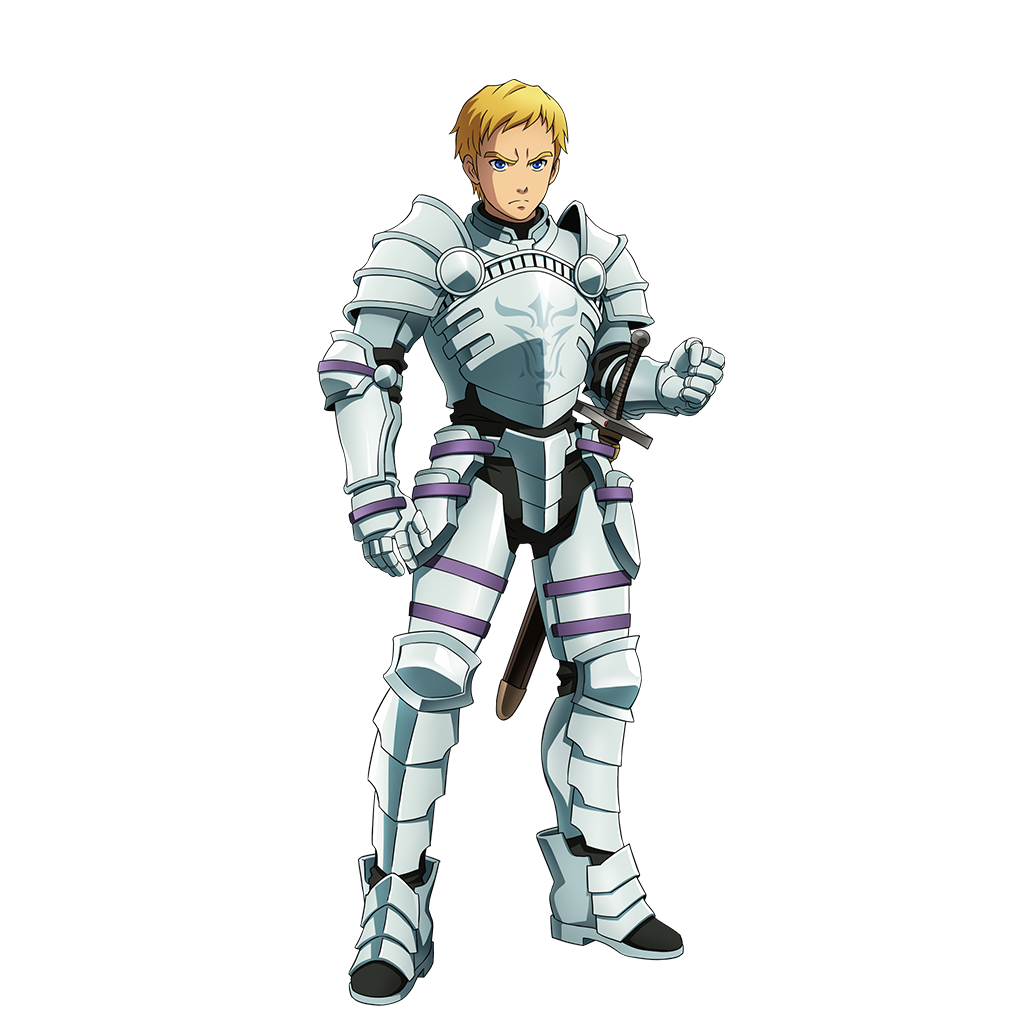 Character name: Climb
Race: Human Role: Attacker Type: Heart
A soldier tasked with being the personal bodyguard of Renner, the Third Princess of the Re-Estize Kingdom.
Agewise, he is somewhere in between being a boy and a young man.
His blonde hair has been trimmed short, his eyes gleam with a will of steel, and his skin is healthy and tanned by the sun.
He is passionate and hard-working, and trains hard to be of use to Renner, to whom he has sworn his absolute loyalty. However, he was not blessed with the talents of a sword prodigy.
In spite of that, he possesses a strength that surpasses that of regular royal soldiers.