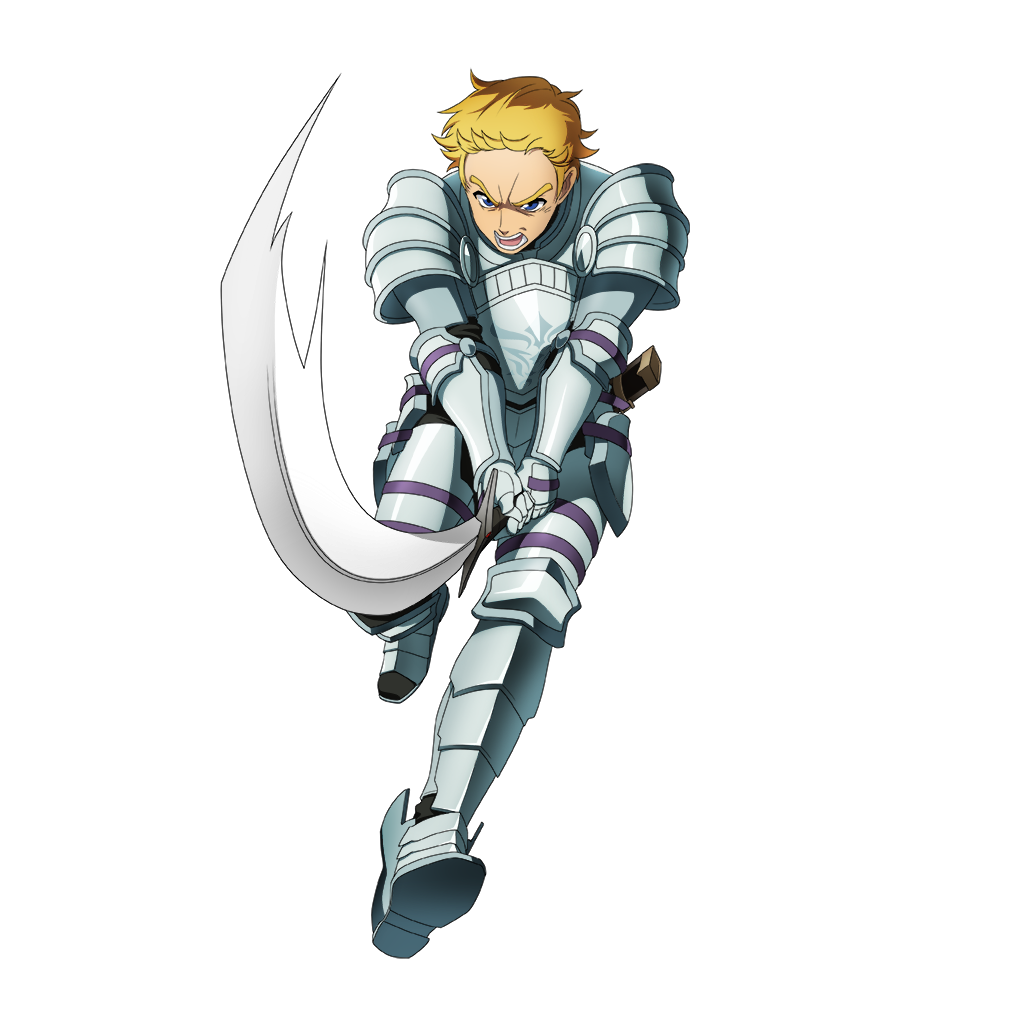 Character name: Climb
Race: Human Role: Attacker Type: Technique
A soldier tasked with being the personal bodyguard of Renner, the Third Princess of the Re-Estize Kingdom.
When he was a child he didn't have any parents or adults to take care of him, and he lived the backstreets of the royal city. When he was a boy, he was so unfortunate that he could not even grasp the meaning of misfortune and was standing out in the cold rain waiting to die, when the princess, who appeared like the sun, saved him. Because of her, the boy who had never previously been considered a human being became a person on that day.
To thank Renner for saving him, he is fiercely loyal to her and trains intensively every day so that he may be strong enough to protect her. Even Royal Warrior Captain Gazef Stronoff, whose own training must have been arduous, advises the young lad to "not to overdo it." But all that Climb, who does not have the same kind of natural talent as Gazef, can do is make efforts to get to such a level. In recent years, he has also become frustrated as the limits of his capabilities have become evident.
Even though it is fair to say that he is not exceptionally talented, his abilities are so well honed that they are comparable to those of Gold Class adventurers and are absolutely "first grade" among the royal soldiers. The full body armor he received from Renner is made from a considerable amount of mythril and also contains some orichalcum, and was also enchanted. Although his is a warrior's job, he was given a piece of advice by Gagaran of the Blue Rose, who told him to always have magical items and potions on hand so that he is always prepared to deal with any situation.