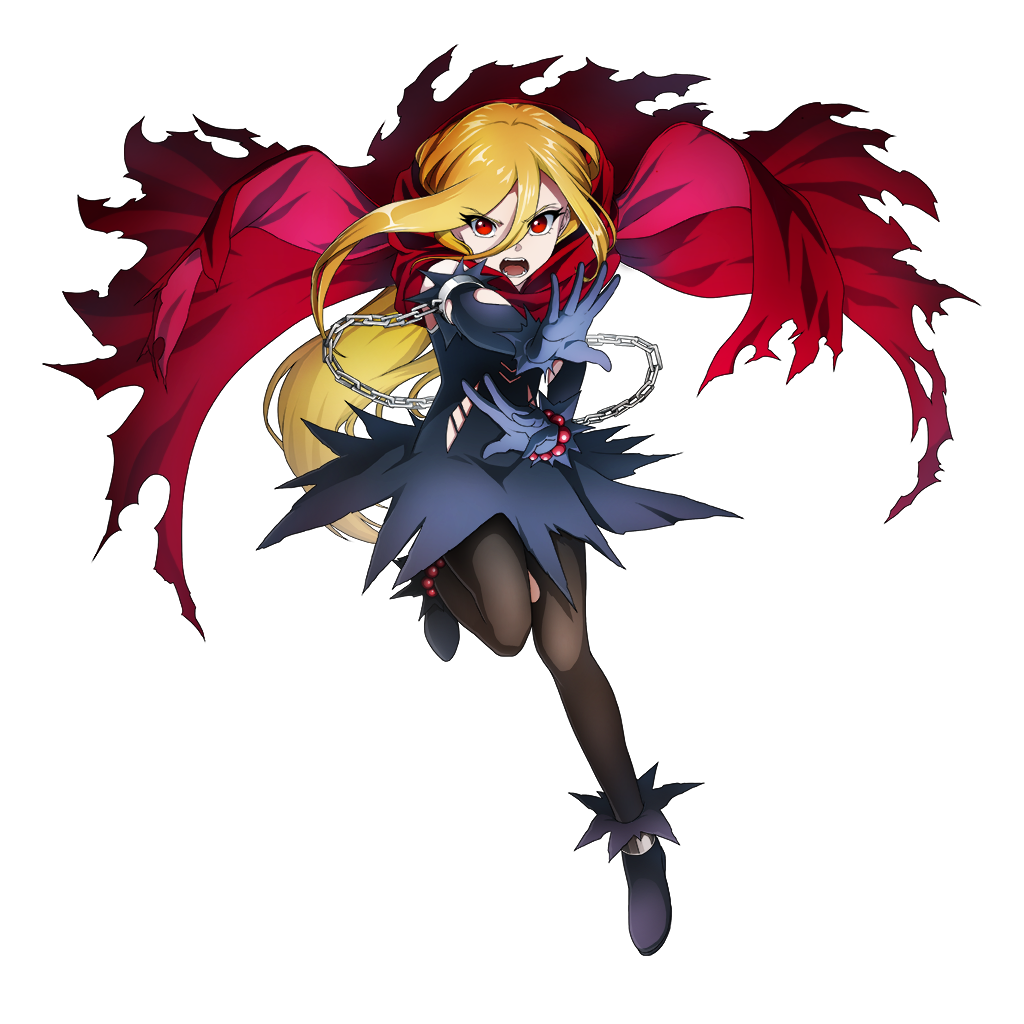 Character name: Evileye
Race: Undead Role: Attacker Type: Heart
A magic caster of the adamantite adventurer team The Blue Rose.
A powerful magic caster, her specialty is utilizing crystals with her earth-type magic. Besides learning lots of magic, she devised original 5th tier magic like《Sand Field All》and《Vermin Bane》. She is a very rare magic caster in a field where even the strong often cast up to 3rd tier magic at best.
Being highly skilled in battle, but with the weakness of a magic caster disadvantaged when approached, measures have been taken by developing the maneuver warfare《Fly》to keep distance. It is not easy to get her into close quarters combat.
In actuality she is a vampire who has lived for 250 years, and her real face that's covered with a mask is that of a young girl who does not suit her abundant experience, knowledge, and cunning tactics. Once feared and called "Landfall," she's a living piece of history who fought side by side with the Thirteen Heroes.
Although she has lived a long life, it seems that she has never experienced "the way of life as a woman," as she thinks of romance as being something frivolous that has nothing to do with her. If you follow Evileye's own view that "women tend to be attracted to the strong," then if there is an extraordinary man who can protect this "Landfall" girl from threats that even her mighty power cannot deal with, will she perhaps have girlish feelings that more suit her appearance…?