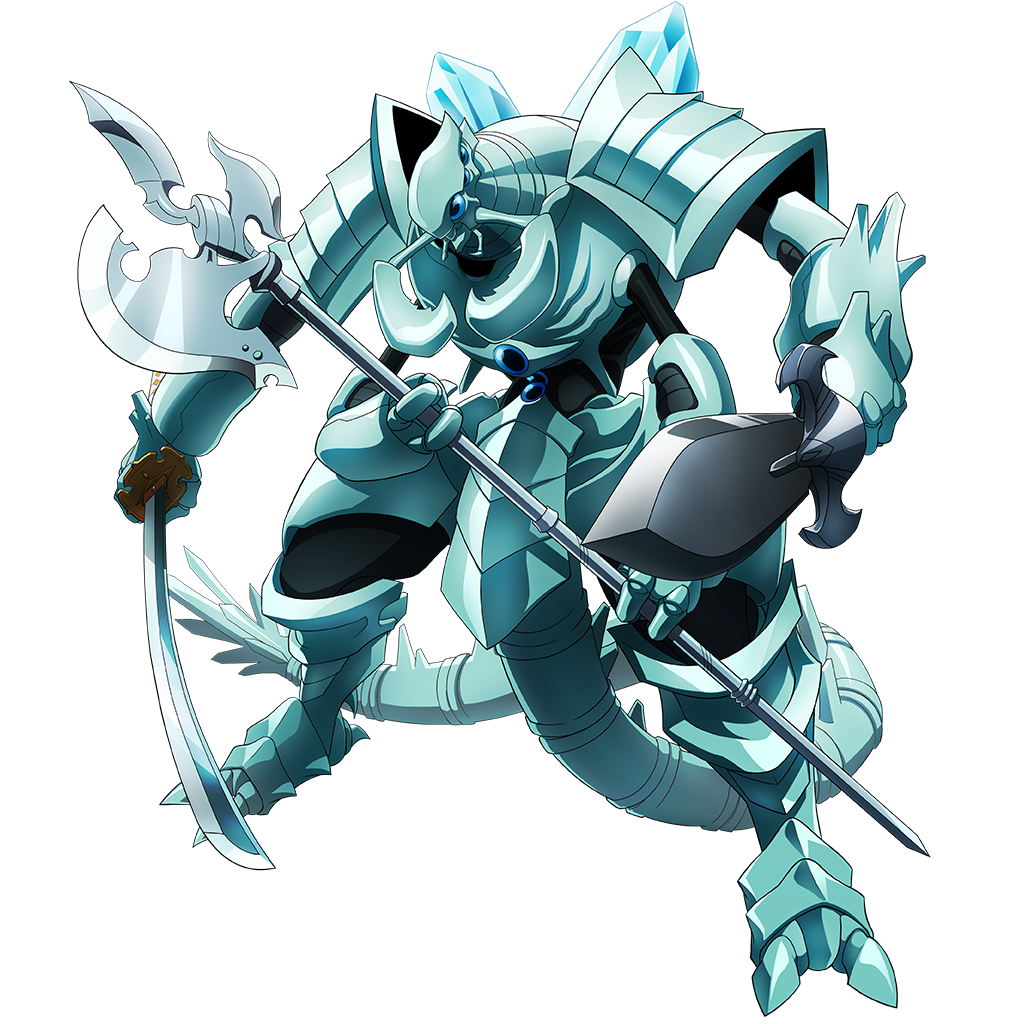 Character name: Cocytus
Race: Insect Role: Attacker Type: Speed
The Floor Guardian of the 5th Floor of the Great Tomb of Nazarick. At level 100, he was created as the NPC with the highest level in all of Nazarick.
He is the "Ruler of the Frozen Glacier" who guards the silver-white world on the 5th Floor, "Glacier." His base is called "Snowball Earth" and looks like a nest of giant wasps.
He has the strongest warrior muscles in all of Nazarick and is always looking to fight with strong enemies. Nazarick's defenses consist of iron walls, so it is very unlikely that any enemies can get in though. However, since self-discipline is also part of his duty, he is not dissatisfied with the status quo.
He has received 21 kinds of weapons from the Supreme Being, such as swords, axes, and maces, and only when he holds a weapon in each of his four hands is he able to demonstrate the full extent of his abilities. Here, in addition to his usual halberd, he also wields a sword and a katana, three weapons in total.