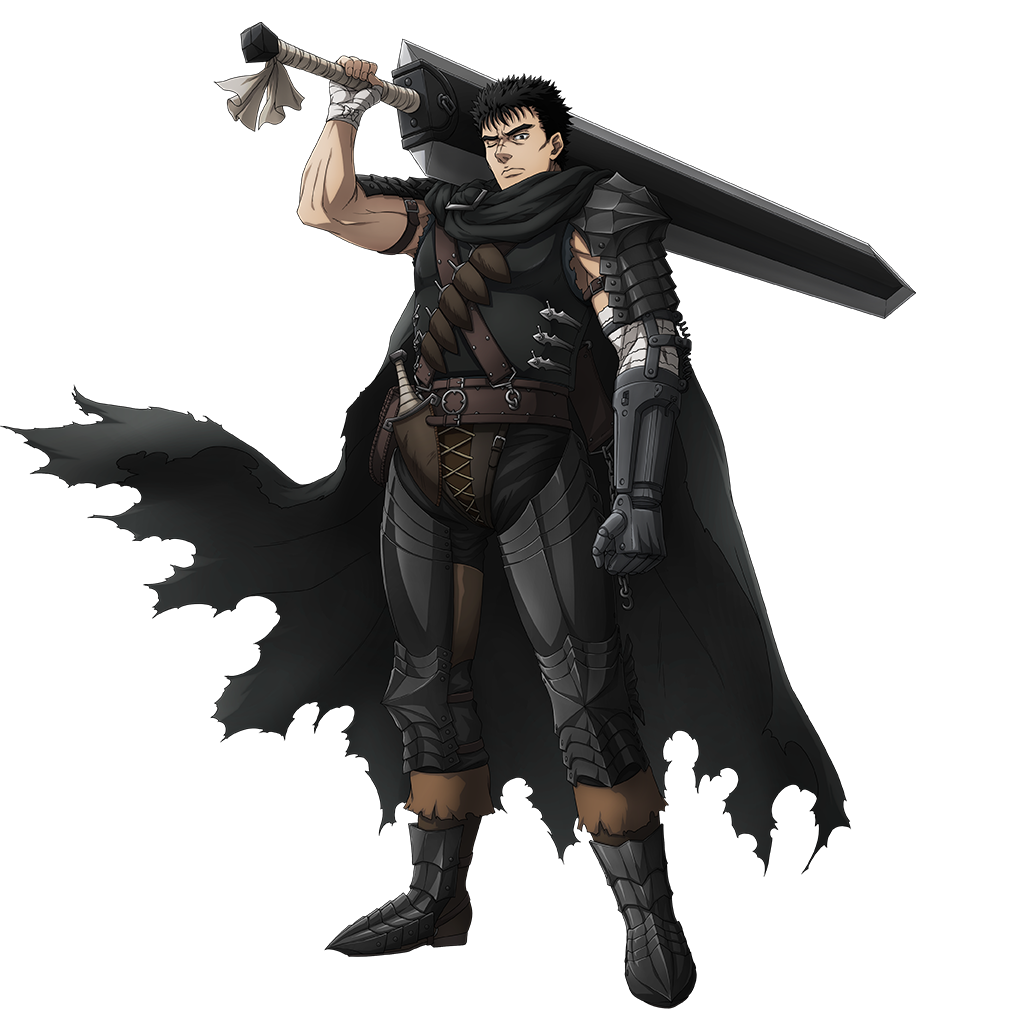 Character name: Guts
Race: Humanoid Role: Attacker Type: Technique
A black-clad swordsman missing both an eye and an arm who crosses the threshold between worlds. While he travels to protect his companions and Casca, he holds a deep hatred for Griffith, who has turned life for Guts and his loved ones into a nightmare.
Displaying a pessimistic outlook, he usually keeps his distance from others. Holding a deep instinct for violence, he is quick to jump into the thick of battle without fear for his own safety.
His battle style is simple and straightforward; wielding his Dragon Slayer sword, he directly overcomes his foes by attacking them head-on. Not only blessed with physical strength and many years of battlefield experience, Guts has endured many sleepless nights honing his skills for battle with the evil spirits attracted by the Brand of Sacrifice. With such prowess he is able to battle the formidable apostles and transcendents as equals.
As well as the Dragon Slayer sword, Guts is equipped with a cannon arm, in place of his original hand, as well as explosives, throwing knives, and other projectiles, ready for any battle situation that arises.
Protect your loved ones and take on your enemies. Continue Guts's fight against his cruel fate.