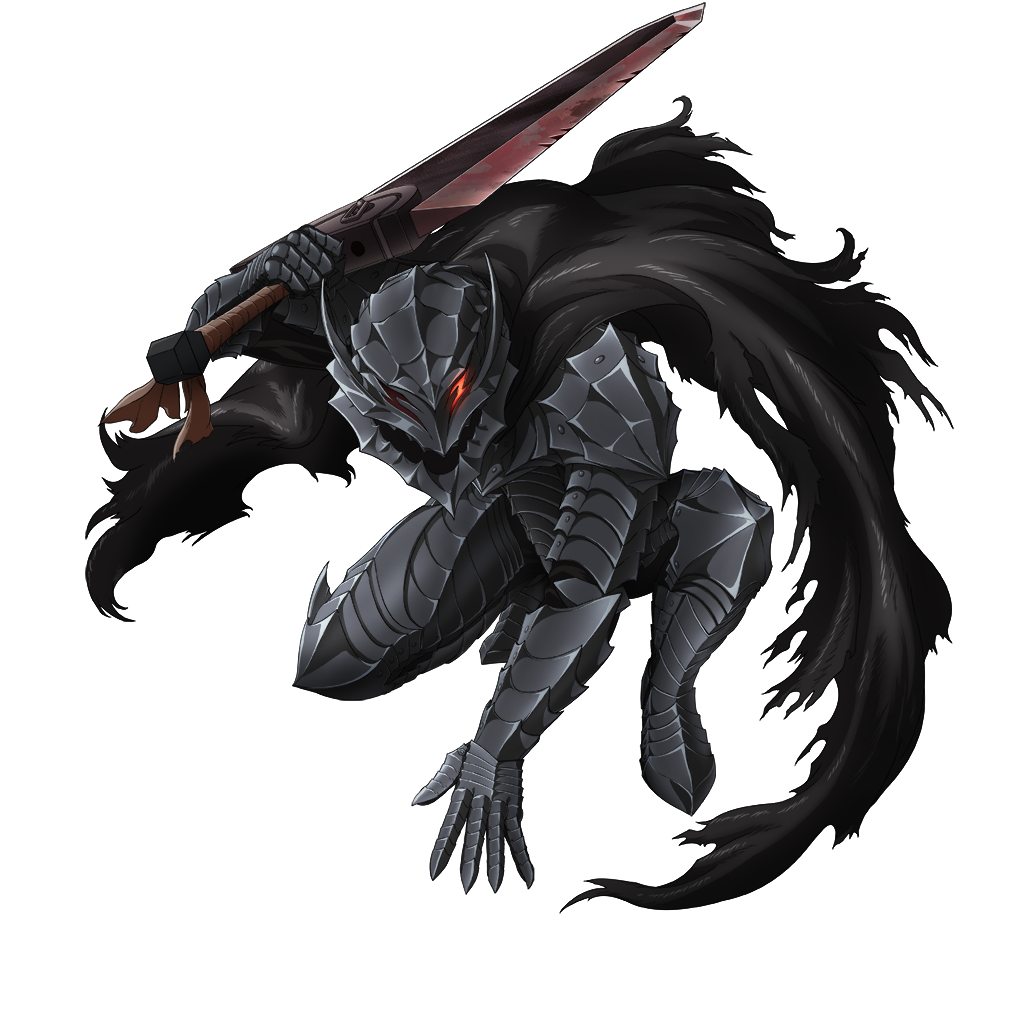 Character name: Guts
Race: Humanoid Role: Attacker Type: Power
Guts wears the Berserker Armor. The Berserker Armor gives him superhuman abilities, such as giving him the strength to swing the Dragon Slayer at incredible speeds, or the ability to quickly close the gap between himself and opponents in an instant. Altogether, the armor gives him the ability to fight like a god, well beyond the natural limitations of other humans.
The armor can also change its shape, allowing it to fit to the body of the wearer. This allows it to integrate Guts's prosthetic hand into the armor itself.
Despite its power, the dwarves that created the armor also imbued it with a curse.
By amplifying the emotional flow of hatred and malice, wearing the armor allows the wearer to even ignore pain itself. However, in ignoring pain, the wearer may fail to heed the warnings of damage being done to their body, as well as the possibility that the flow of negative emotions may completely overcome the wearer, causing them to lose all reason and enter the berserker state.
Guts, spurning all fear of pain or death, screams while violently brandishing his sword, taking the form of his bloodlust, the Beast of Darkness.
Under the curse of the armor, Guts's hair begins to turn white, and while he knows that his strength comes at a price, he is willing to wear the armor, no matter the cost.
At least, until he has seen his journey through…