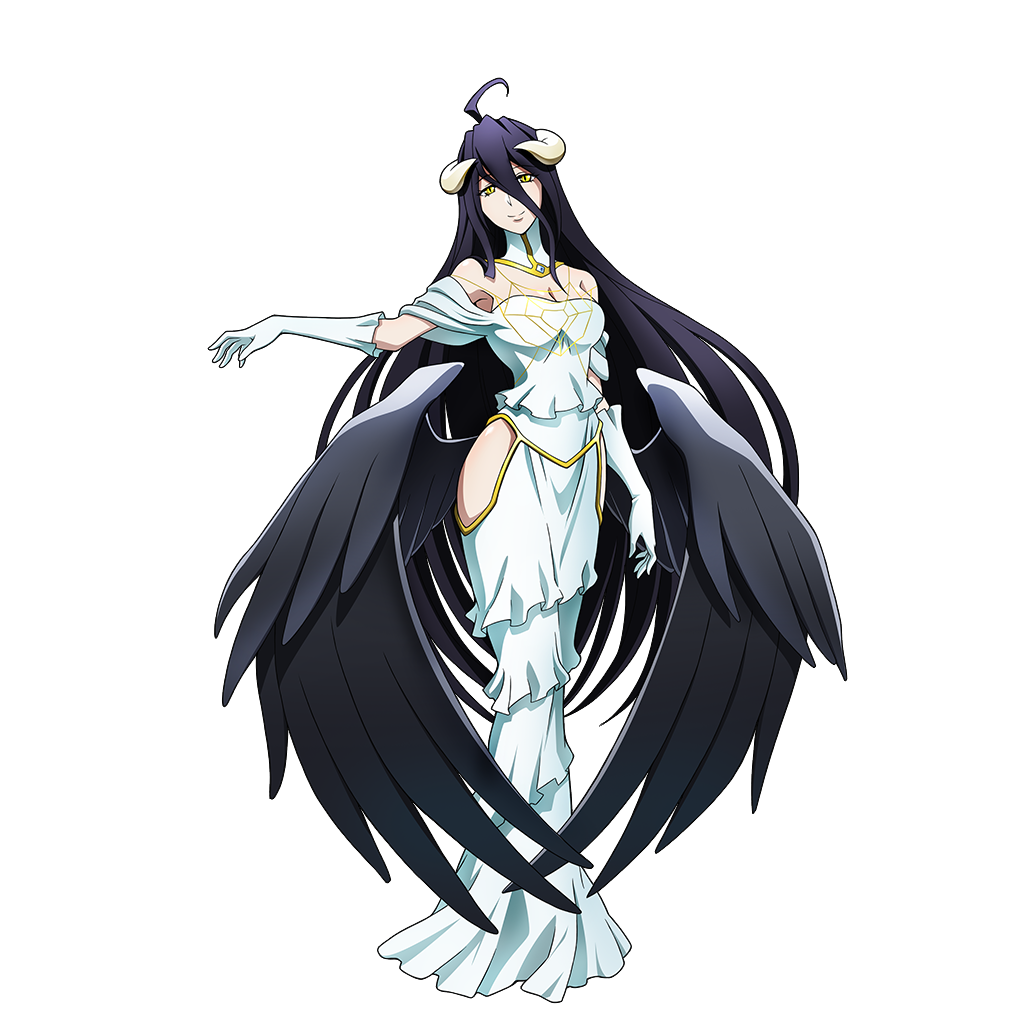 Character name: Albedo
Race: Demon Role: Enhancer Type: Power
One of the NPCs who served the 41 Supreme Beings, she is the Overseer of the floor guardians of the Great Tomb of Nazarick.
She was created by Tabula Smaragdina, a member of《Ainz Ooal Gown》.
She is skilled in administration, and she is capable of managing all NPCs of Nazarick by herself.
She's a perfect beauty wearing a stunning white dress, but she also has a unfortunate side…