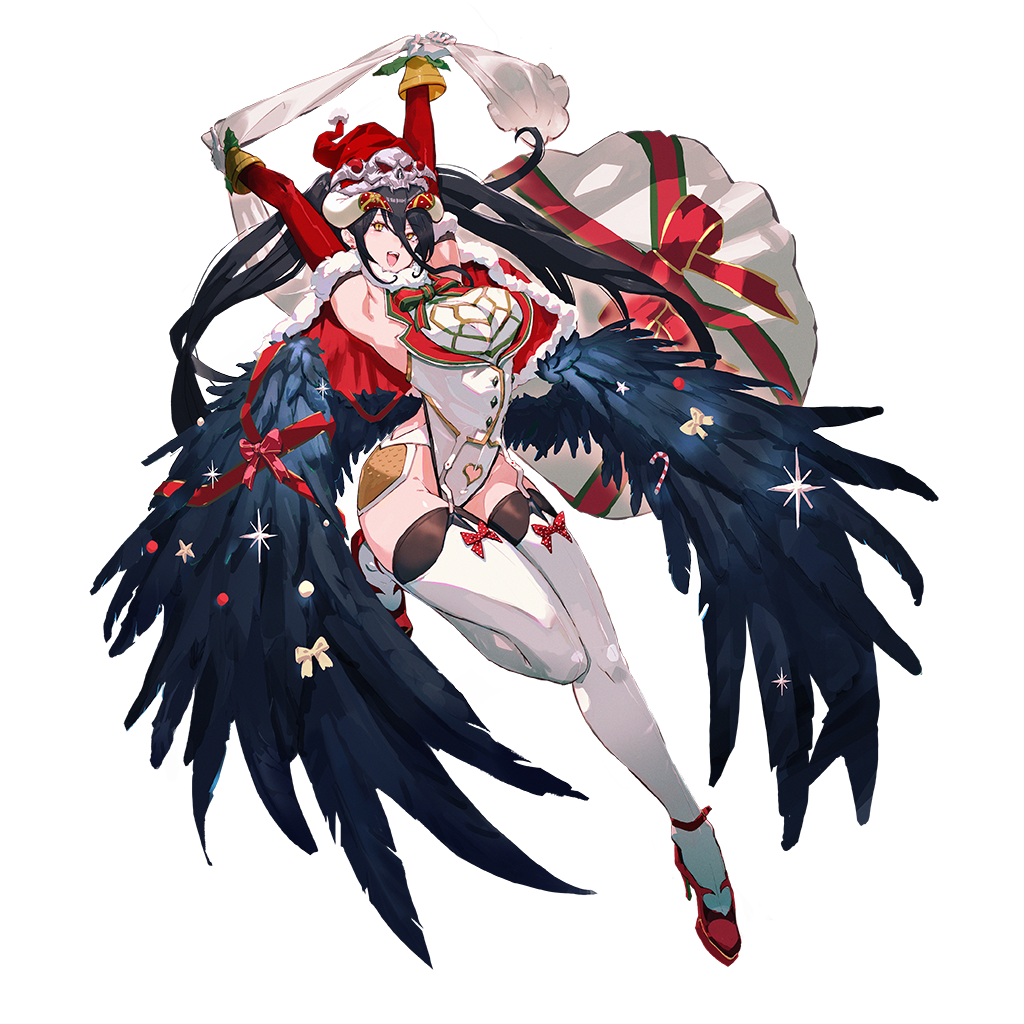 Character name: Albedo
Race: Demon Role: Enhancer Type: Intelligence
Overseer of the floor guardians of the Great Tomb of Nazarick. Bringing together the Floor Guardians and wielding sharpness in domestic affairs, she is a beauty with wit who also has the role and power of a shield to protect the Supreme Being in an emergency.
This time, she's wearing formal attire prepared for the Christmas party. In the Treasury, the venerable "Christmas costume" formal attire only allowed to be worn for Christmas was stored, but Albedo is wearing something only for her that was prepared with the cooperation of Pandora's Actor in seeking a special design more suitable for the"Queen Consort."
The moderately bold design boasts an impactful force that immediately suppresses the emotions of Momonga when seen, and Albedo's good looks and body are gorgeously decorated.
With the《Summon Bicorn》skill, Albedo can summon a powerful cavalry beast called a "Bicorn," but she cannot ride it for some reason that is surprising for someone of her race. By preparing a sled and having the Bicorn pull it, onslaughts with a style similar to that of chariots may be one way of dealing with the problem… However, similar to the summoning of mountable beasts with magic items, the problem with using extra turns remains, so it is uncertain whether this countermeasure will be officially adopted in the future.
Illustration: so-bin