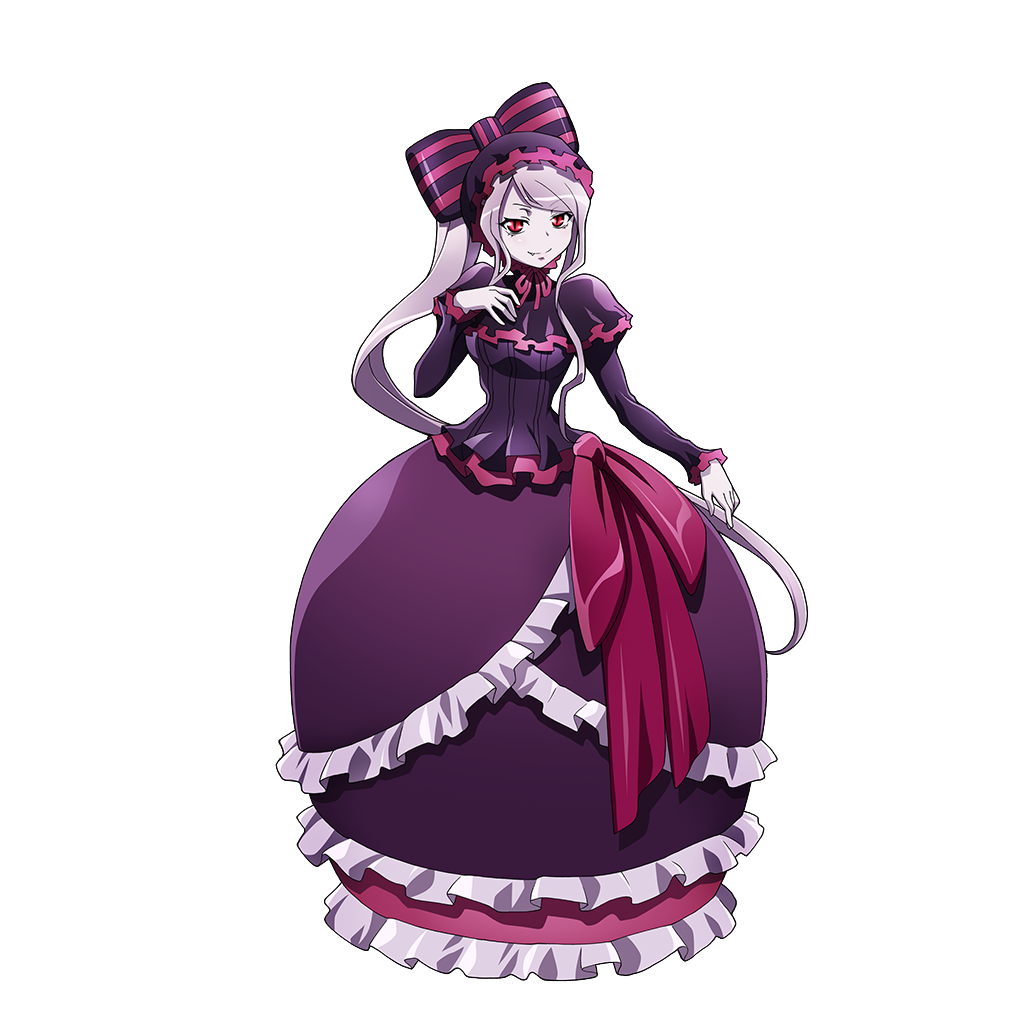 Character name: Shalltear Bloodfallen
Race: Undead Role: Enhancer Type: Speed
One of the NPCs who served the 41 Supreme Beings, she is the Overseer of the floor guardians of the Great Tomb of Nazarick.
She is a so-called vampire and was created by Peroroncino, a member of《Ainz Ooal Gown》.
Although she may look like a little girl, she likes to fight on the front lines.
She tends to often use vulgar language by mistake, but speaks normally when she is shaken up or upset.
She's into necrophilia, and loves Momonga with all her heart.