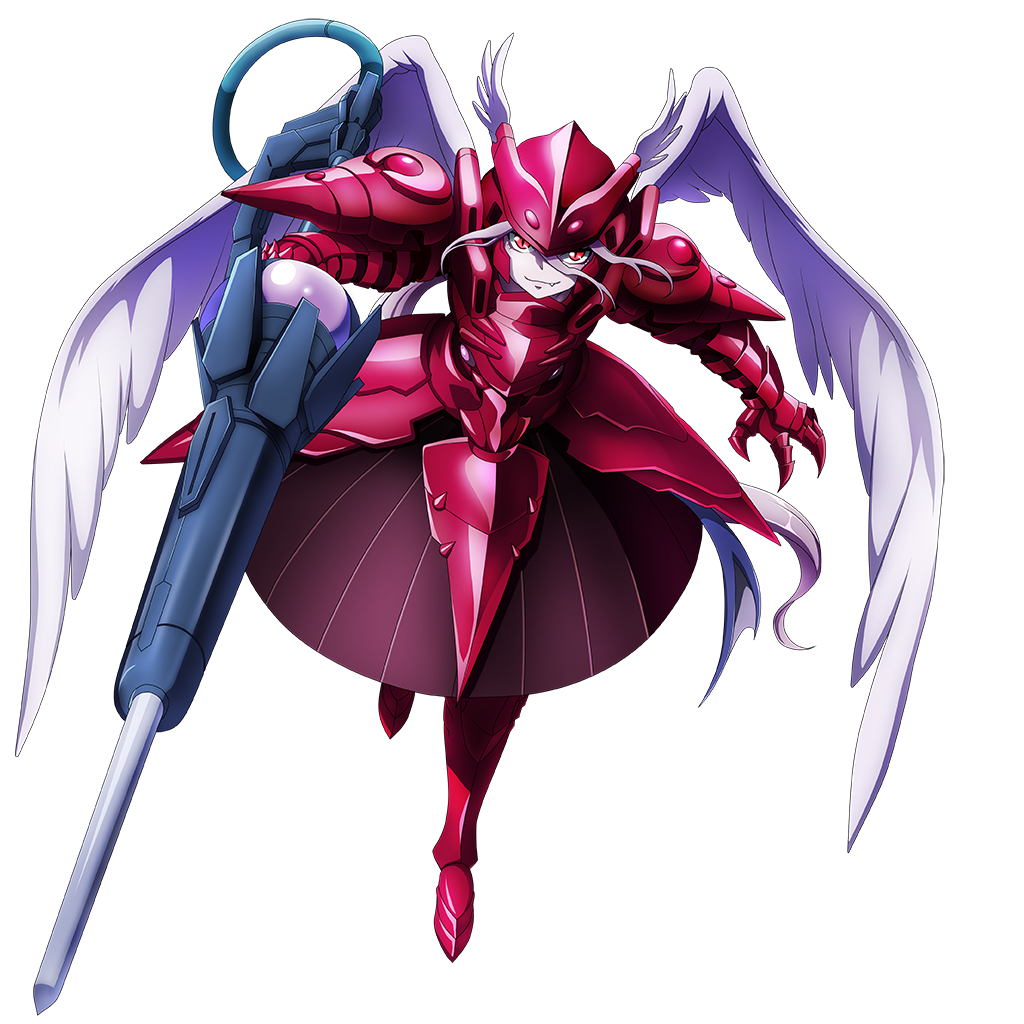 Character name: Shalltear Bloodfallen
Race: Undead Role: Attacker Type: Heart
Shalltear Bloodfallen, fully prepared for combat.
Her full-body crimson armor is a Legendary item. The Pipette Lance that she wields is also a Divine Class weapon. It requires multiple data crystals called High Drops and very rare metal to make data crystal vessels. It is uncommon for even level 100 Yggdrasil players to have such a very rare item.
The Pipette Lance absorbs damage done to enemies and uses it to regenerate the wielder's health. It is a vicious combination that allows Shalltear, who is hard to inflict a lot of damage due to her high combat ability, to recover health without ceasing to fight. It is triggered by being immersed in blood, so "drinking the blood of enemies with the Pipette Lance" somewhat mitigates the disadvantages of the Shalltear's "Blood Frenzy" skill that heightens her senses in return for a reduction of her attack power. Of all the NPCs in the Great Tomb of Nazarick, she has the most powerful abilities with stats that surpass even Momonga's. This is quite obvious to see when she uses this gear.