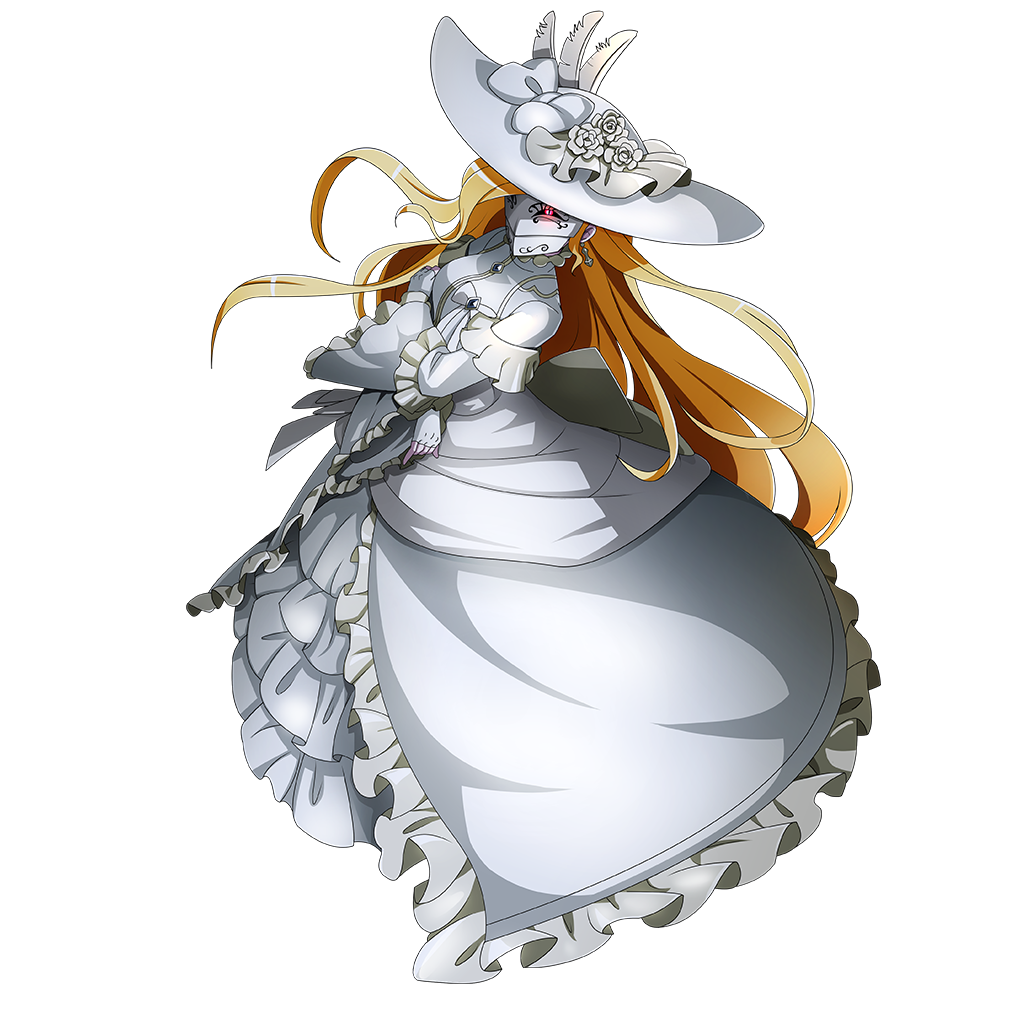 Character name: Shalltear Bloodfallen
Race: Undead Role: Healer Type: Heart
The night that Jaldabaoth and his forces attacked the royal capital, a masked shrine maiden was seen inside the inner city that was cordoned off by the "wall of flames."
According to Brain Unglaus, who was engaged in battle, her identity was that of Shalltear Bloodfallen, a vampire who he had encountered previously. Even though her clothing, hair color, and way of speaking were completely different from the time he encountered her and her face was obscured by a mask, Brain, who had been gravely injured by Shalltear, knew intuitively that it was her.
Brain was completely overwhelmed by the strength of the monster and also the presence of Shalltear. However, several encounters in the royal city made him change his mind. Using the skill "Fourfold Slash of Light", which Gazef had used to defeated him in the past, Brain ended up slightly chipping her fingernail. Brain took Shalltear's words of ridicule, "Looks like you might come in handy as a nail clipper!" as a high compliment, as he was at least good for that one thing.
As Brain had sensed, her identity was that of Shalltear Bloodfallen. The Floor Guardian of Floors 1 to 3 of the Great Tomb of Nazarick. Although she was helping Demiurge with his Jaldabaoth "plan," she was ordered to wait for orders for fear that her "Blood Frenzy" skill would run wild. Brain deduced that she probably did not remember him as "Remembering humans would be as difficult as trying to remember ants." However, Shalltear underwent a "brainwashing" after their encounter, and although the effect of the revival with gold coins was unknown, she had lost five days of memories. Those lost memories included those of Brain, which is why she acted as if she had never met him before.