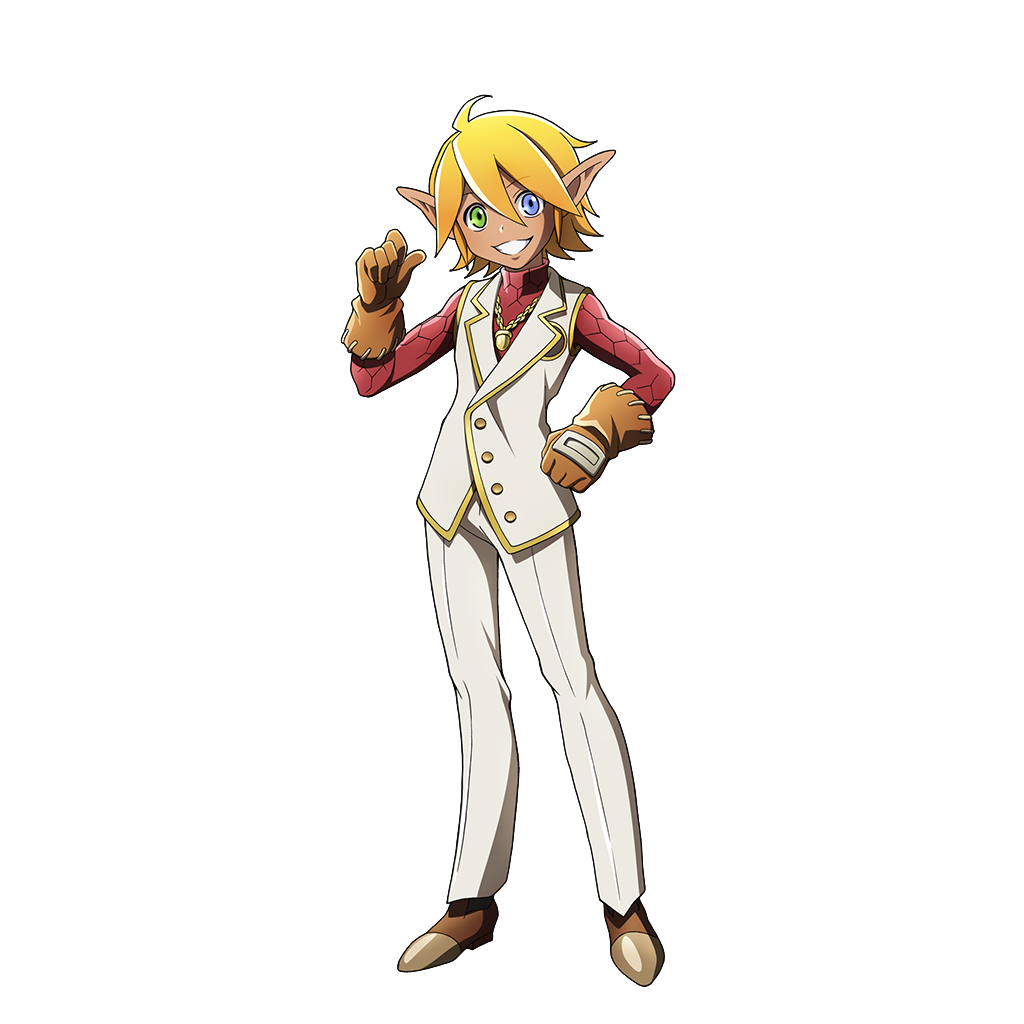 Character name: Aura Bella Fiora
Race: Human Role: Enhancer Type: Technique
One of the NPCs who served the 41 Supreme Beings. Mare's twin sister and a Floor Guardian of the 6 th Floor of the Great Tomb of Nazarick, "The Great Forest.
She was created by Bukubukuchagama, a member of 《Ainz Ooal Gown》. She was configured by her creator to dress up like a boy.
Although she speaks cheerfully to anyone, she tends to talk a bit harshly to Mare only.
Her eyes are quite unique, as they have different colors.
She is a beast tamer who can control many beasts. She's also a ranger with excellent detection and searching skills, and because she is of the human race, is often assigned for duty outside of Nazarick.
She is able to communicate directly with her twin brother Mare through her special necklace.