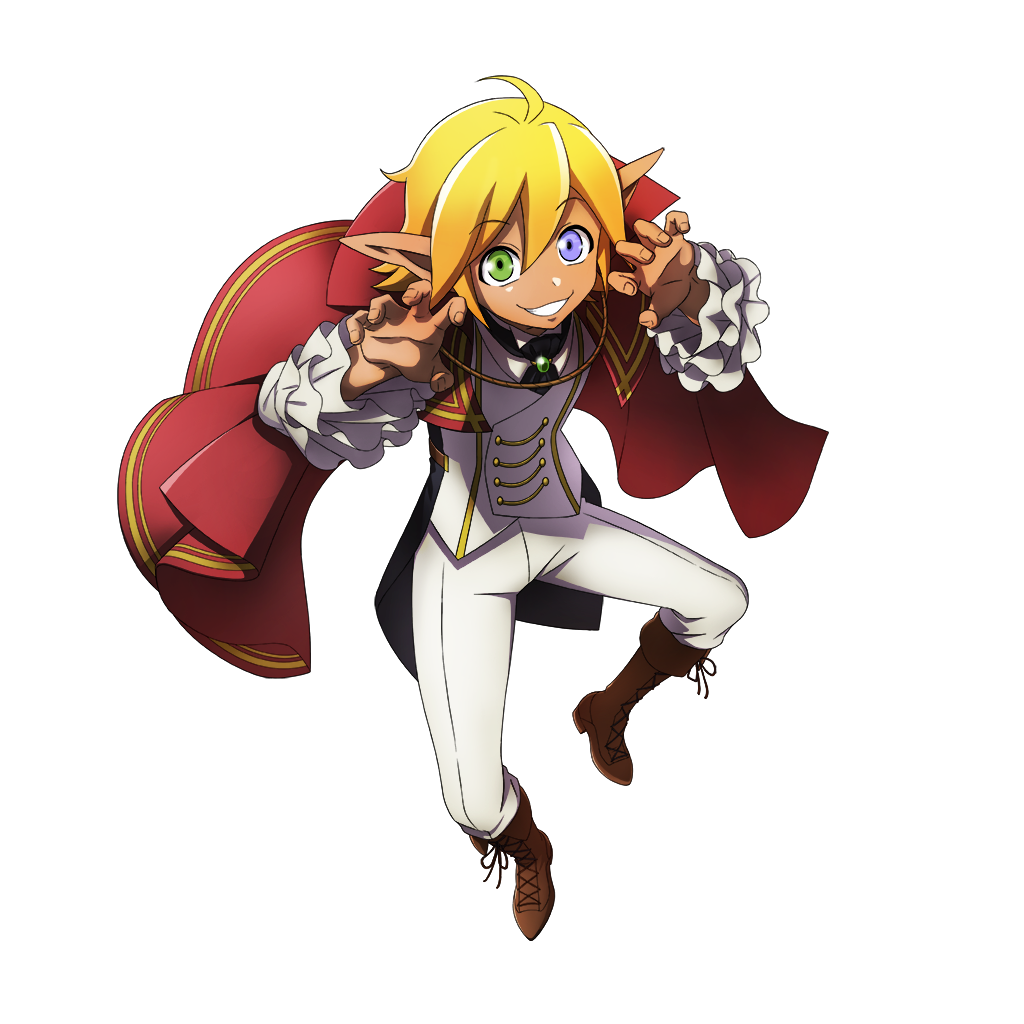 Character name: Aura Bella Fiora
Race: Humanoid Role: Attacker Type: Speed
Floor Guardian of the 6th Floor of the Great Tomb of Nazarick, Aura Bella Fiora in disguise.
While taking care of the Pumpkin Monster occurrences in Nazarick, she dressed up like this to recreate the Halloween festival ritual. The costume was collected as part of an external cultural inquiry by a Nazarick Deputy Diplomatic Assistant during an external mission. Perhaps reflecting the intentions of her creator, Bukubuku Chagama, Aura seems to have unsurprisingly chosen a boy's outfit.
Even if the costume changes, her ability as a Floor Guardian remains strong. Through tactics proposed by the Deputy Diplomatic Assistant and in cooperation with Mare, the small and numerous Pumpkin Monsters were dealt with one after another, tossed around by her swift moves and skills.
After the strife, she became depressed having felt responsible for the incident, even thought it was almost unavoidable. However, the continuation of the Halloween festival was carried out at the suggestion of Momonga. Out of respect, it seems that she was able to complete the Halloween festival with a smile, enjoying the procedure of going around to her cherished master and friends in disguise and receiving candy.