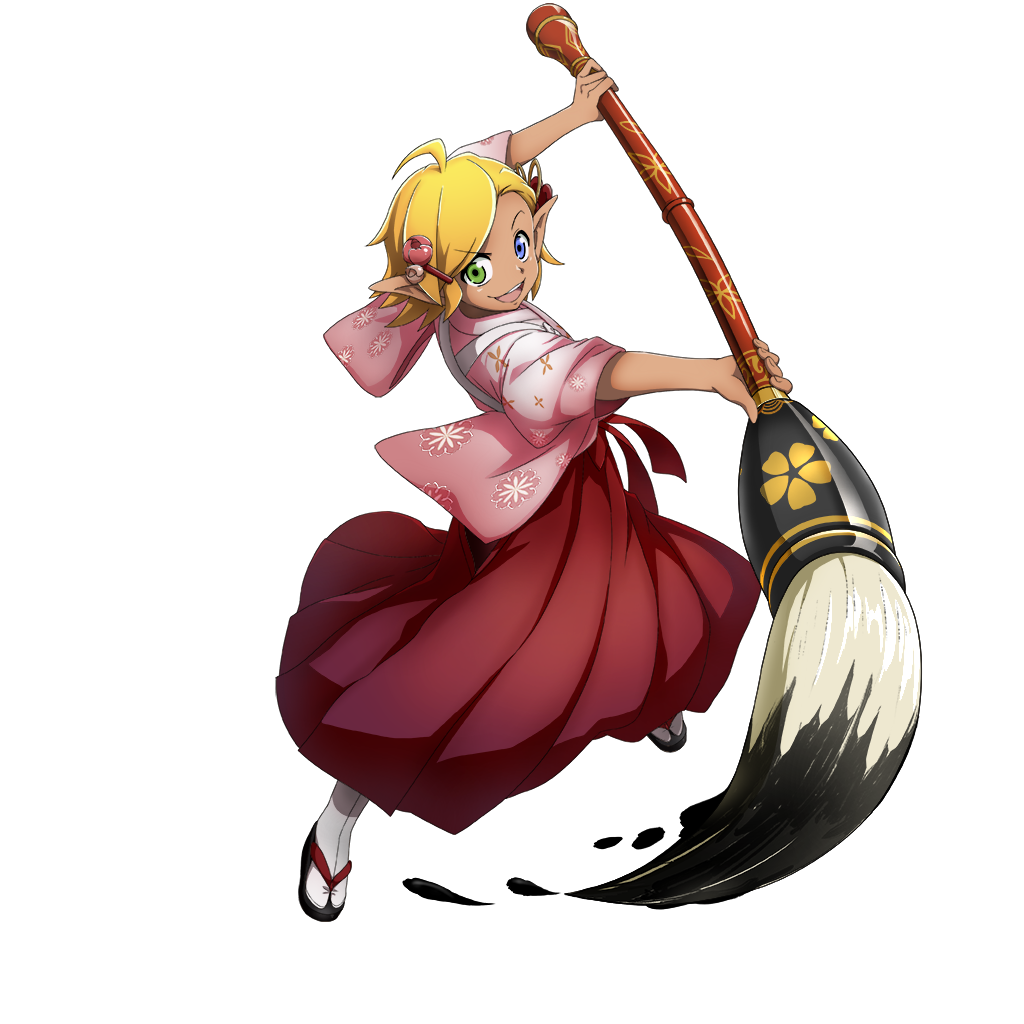 Character name: Aura Bella Fiora
Race: Humanoid Role: Attacker Type: Power
A 6th Floor Guardian of the Great Tomb of Nazarick.
Due to a strange incident that occurred in Nazarick, she is wearing Japanese style clothes fit for the New Year.
Although it is a different culture's costume, she wears it without feeling any discomfort due to the cognitive impairment caused by the strange incident. Also, perhaps because she lacks detailed knowledge about kimono, it seems that she has interpreted this to be "boy's clothes" since it is easier to move more actively in them than Mare's long-sleeved kimono.
As an aside, the origin of the hakama is said to be men's clothing from the Kofun period, and even seemingly before the Meiji era it was basically established as clothing for men, so Aura's cognition is not wrong.
During the strange incident, it was also because of the influence of the cognitive impairment that she enjoyed various New Year games with Mare. Hanetsuki, spinning tops, fukuwarai, and New Year calligraphy. Judging from the size of the brush she holds, the New Year calligraphy she did may have been of a bold calligraphy performance.
As usual with hanetsuki, if you fail to hit back, it seems it was played according to the rules where patterns are written on the face with ink as punishment, and with this huge brush, that is likely to have fairly disastrous consequences.