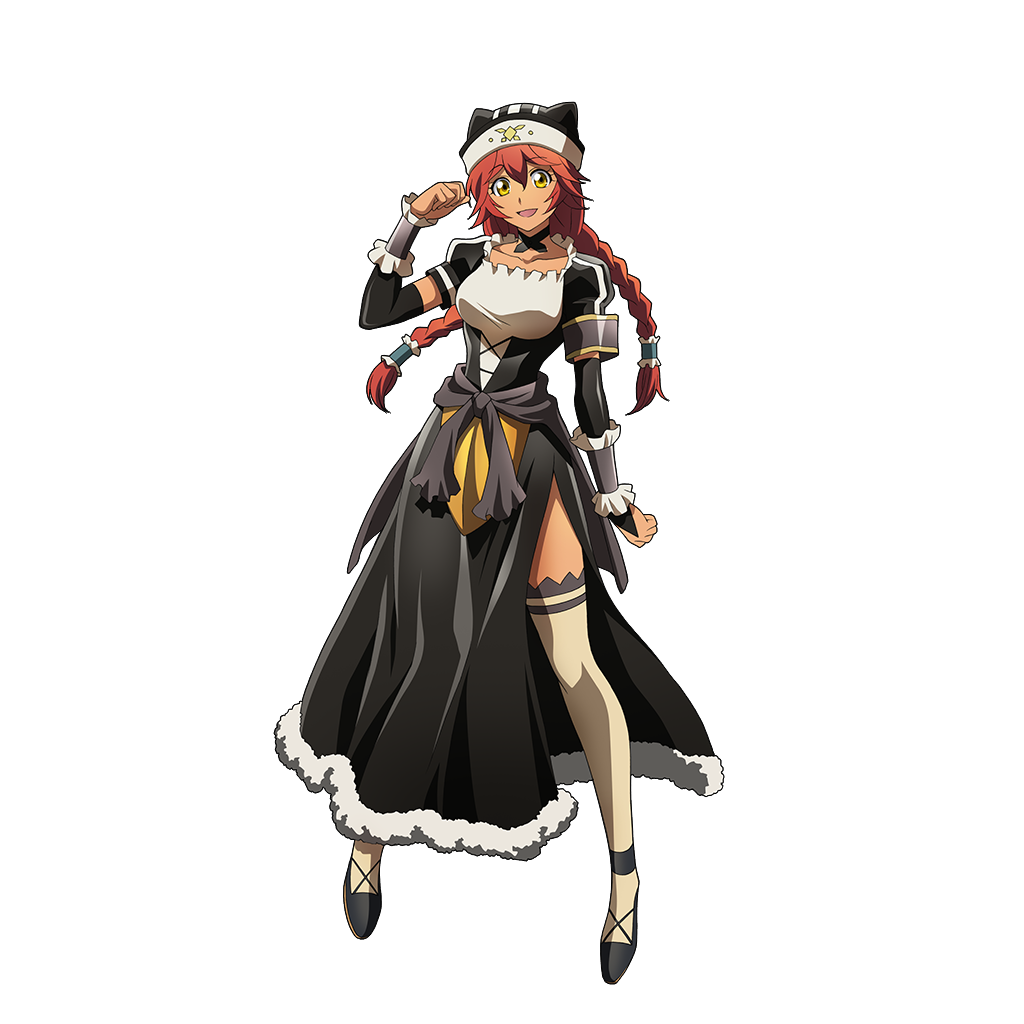 Character name: Lupusregina Beta
Race: Demi-human Role: Healer Type: Intelligence
One of the members of the Pleiades, the squad of six Battle Maids of the Great Tomb of Nazarick. A beautiful girl with dark skin and braids.
Although she generally has a friendly and outgoing personality, she can also completely and suddenly change her demeanor, displaying an eerie and bewitching side and turning her smile into a serious expression.
She is a religious magic caster, specializing in recovery and support magic, and fire elemental attacks.