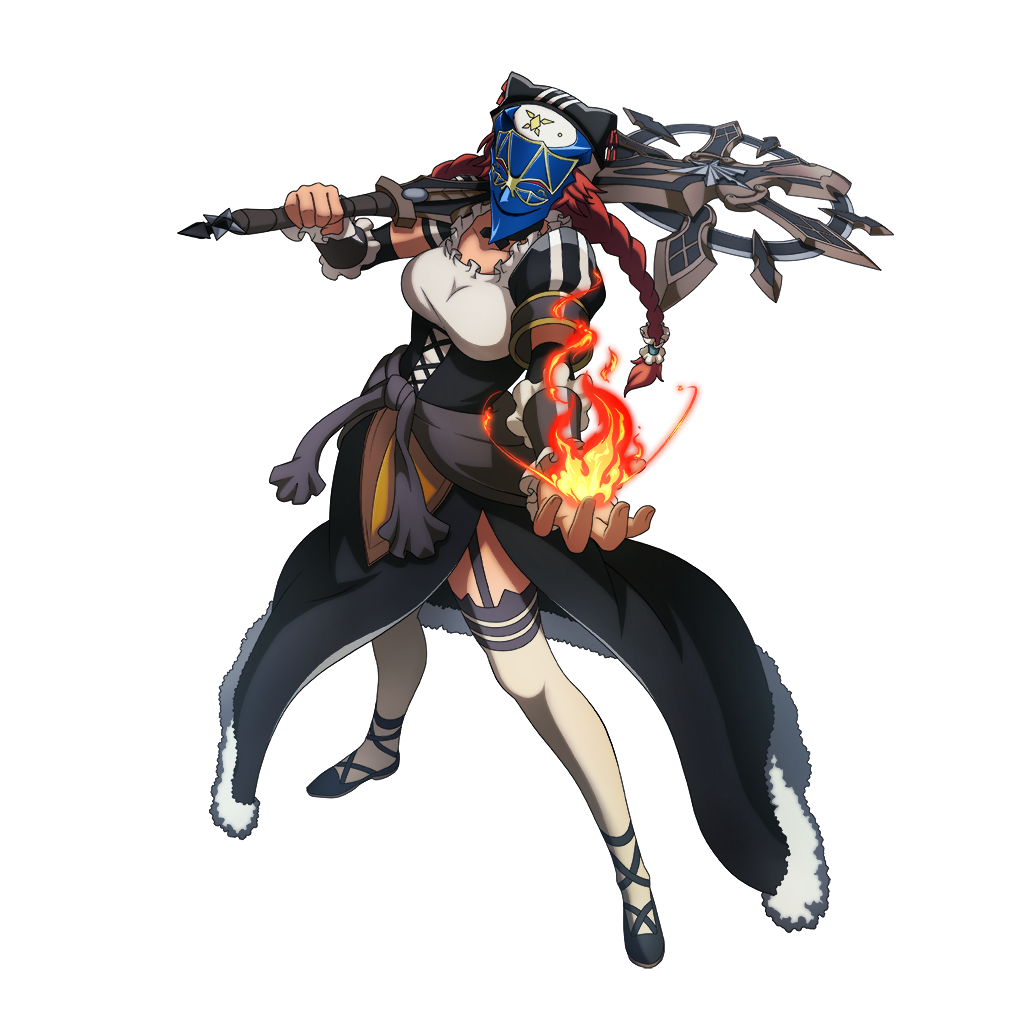 Character name: Lupusregina Beta
Race: Demi-human Role: Enhancer Type: Power
Subordinate of Jaldabaoth, a demon lord who led a great number of demons in a surprise attack on the Royal Capital.
Her face is hidden behind a mask, and she's wearing an unusual maid outfit. According to the assessment of Evileye from the Adamantine-class adventurers The Blue Rose, the power of the maids under Jaldabaoth is more or less equivalent to theirs.
During the battle between Jaldabaoth and the adventurer Momon, Jaldabaoth engaged in combat with Momon's comrade Beautiful Princess Nabe. Also according to Evileye, who was on site, although she did not witness the battle, Nabe, a resourceful magic caster who fought three-against-one, was at the end of her rope, and Epsilon also proved to be a worthy opponent. Nabe's "Lightning Strike" struck Beta and sent her flying, but her scream sounded as if she shouted on purpose, and it seemed as if she jumped into the air herself, so she may somehow have diminished the power of "Lightning Strike."
Her real identity is Lupusregina Beta, one of the battle maidens from the Great Tomb of Nazarick. As part of Demiurge's "plan," he transformed himself into Jaldabaoth so that he could hide his identity and go out into the world. The true identity of Nabe Is the battle maid Narberal Gamma, disguised to mislead Evileye. After they moved to a place where they could not be seen, he had a conversation with Nabe. Also, according to that conversation, both of them often go outside, and even when Narberal returns to Nazarick their paths always seem to cross without meeting, and it appeared to have been a long time since he met Narberal.