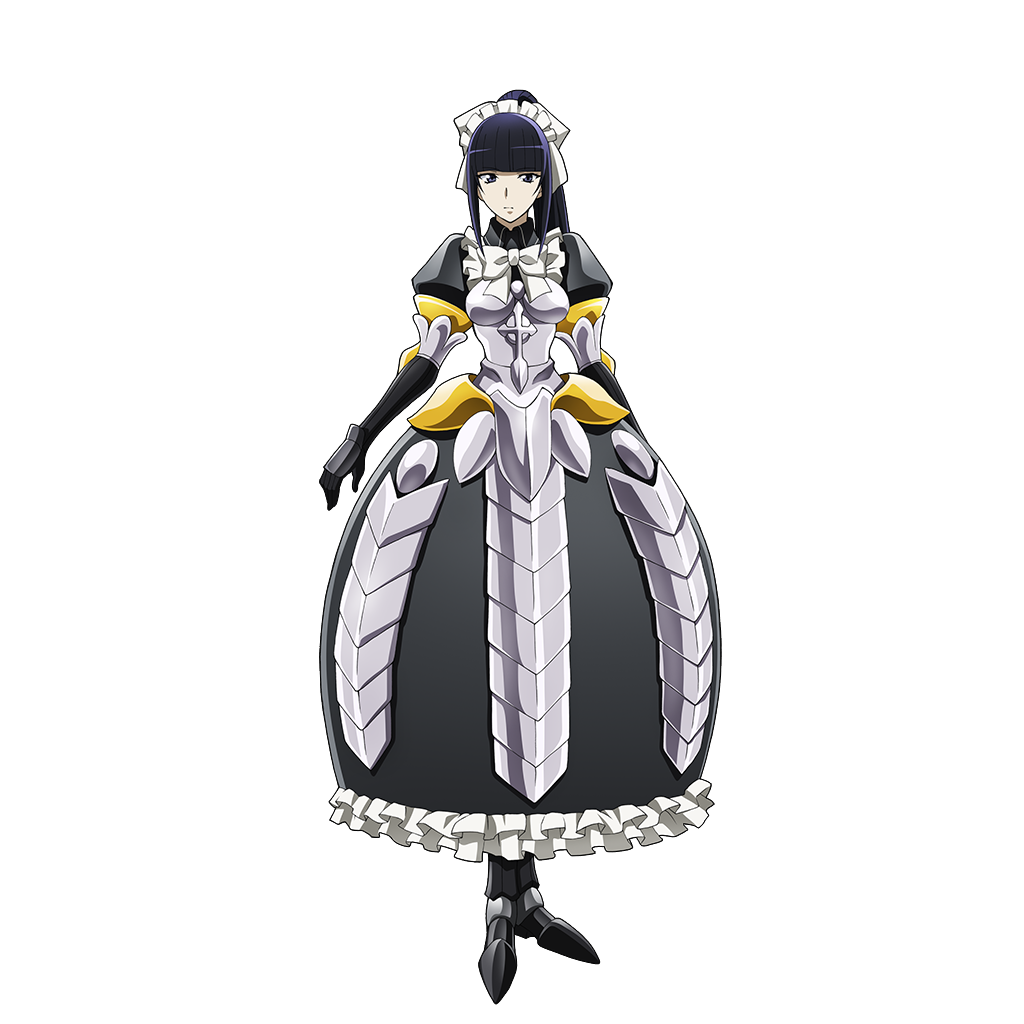 Character name: Narberal Gamma
Race: Grotesque Role: Attacker Type: Heart
One of the members of the Pleiades, the squad of six Battle Maids of the Great Tomb of Nazarick. A beautiful girl with a fine pale skin and her black hair tied into a ponytail. She has striking oriental features, with black pupils in her almond eyes.
Although she may appear human, she won't hold back in saying that, "humans are worthless trash," which is the general level of contempt that most of Nazarick's inhabitants have of humans. However, she does not feel that her thoughts are wrong.
In addition to being a magic caster specializing in lightning, she is also quite proficient in direct combat with swords.