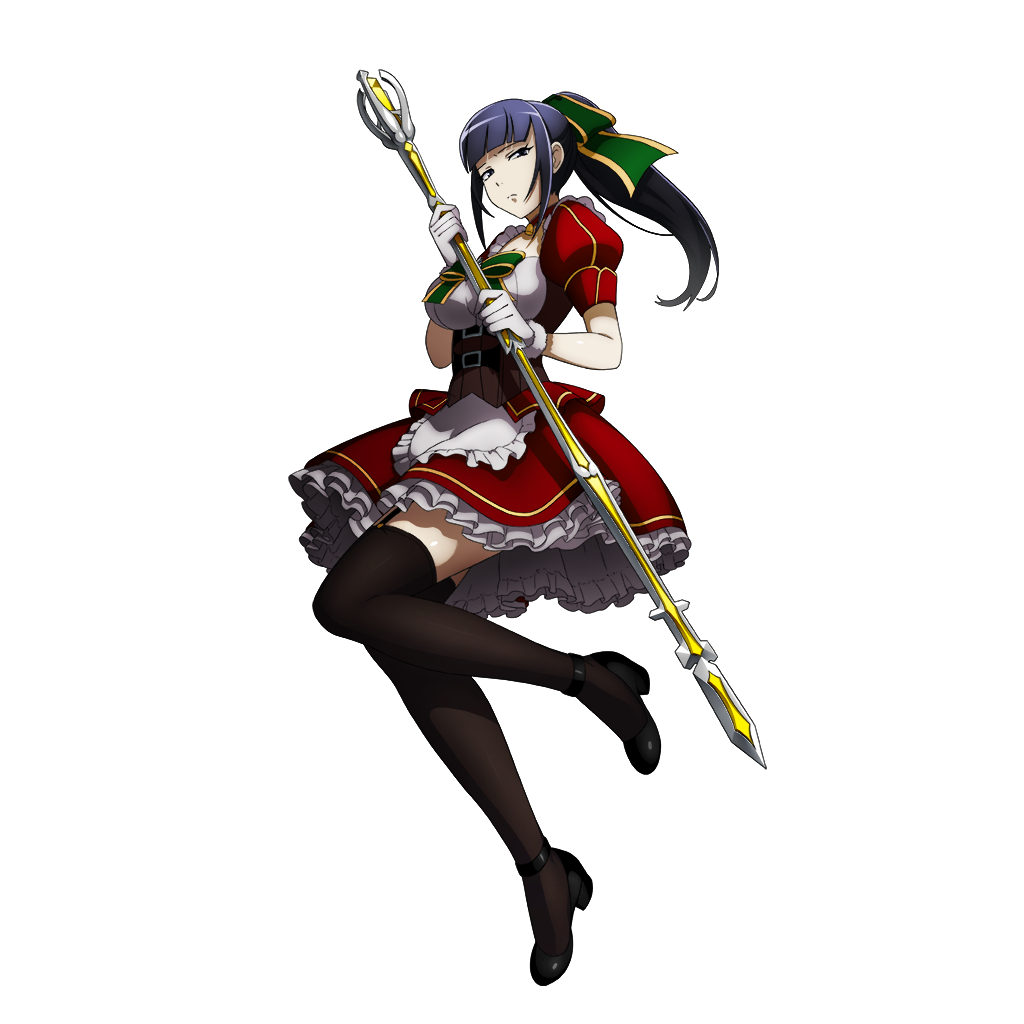 Character name: Narberal Gamma
Race: Grotesque Role: Attacker Type: Technique
Narberal Gamma, a member of the Pleiades led by Sebas in the Great Tomb of Nazarick.
This time, she's wearing formal attire stored in the Treasury that is only allowed to be worn on a special day called "Christmas," a "Christmas costume."
Her costume is characterized by its design based on so-called "Christmas colors" like red, green, and white, and the shape is similar to a maid's uniform. She also carries a cane as one of her pieces of equipment as a battle maid, and the radiance of the gold and silver, which also count as Christmas colors, creates harmony in the costume.
While she looks as pretty as ever or even better, her contempt and hostility toward beings outside Nazarick remain unchanged. The blows from the cane in her hand are fierce, and furthermore, the shock blade that resembles a cane's handle mercilessly slashes hostile beings and burns them to a crisp with lightning strikes.
If one happens to encounter her somewhere, simply put…it would be "super dangerous."