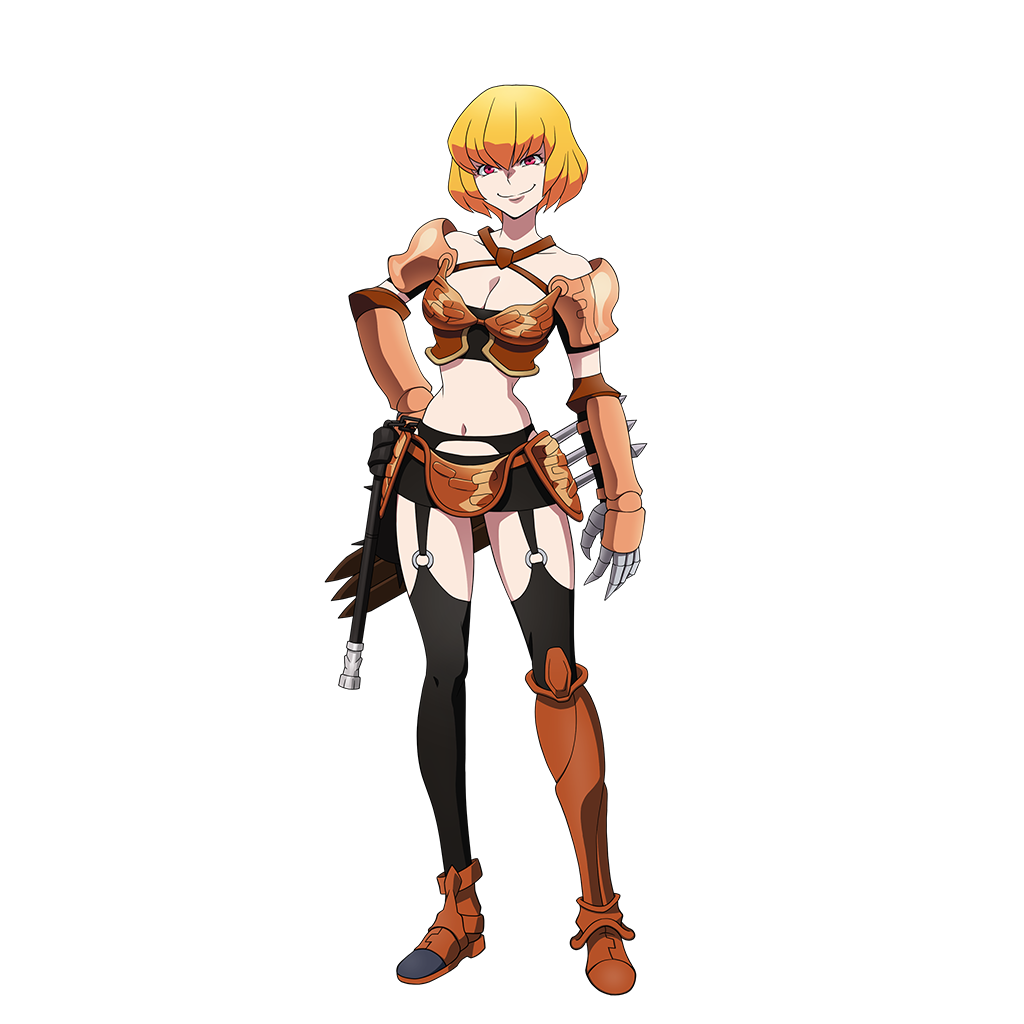 Character name: Clementine
Race: Human Role: Attacker Type: Technique
A former member of the Black Scripture, she is one of the Twelve Executives of Zurrernorn.
Her blonde hair is cut as a bob, her skin is white, and her face is pretty, giving her a cat-like cuteness as well as the dangerous air of a predator.
She wears light armor to increase her evasive capabilities, and because she has incorporated the plates of the many adventurers she has slain in the past into it as "hunting trophies," one could mistake it for scale mail.
She is a sadist who takes pleasure in killing people and tormenting the weak.