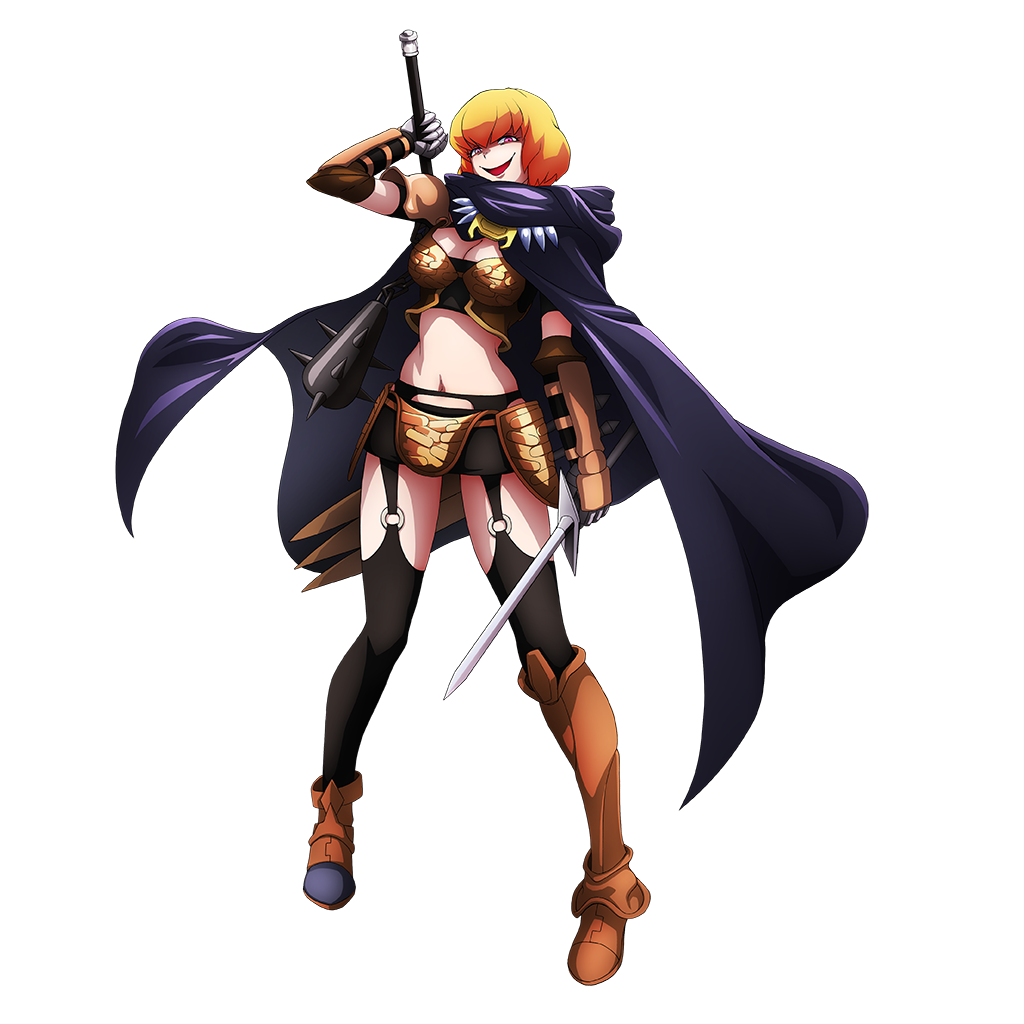 Character name: Clementine
Race: Humanoid Role: Attacker Type: Power
The former 9th seat in the Slane Therocracy's strongest special forces unit, the Black Scripture.
She possesses hero-class strength, said to surpass even the power held by Royal Head Warrior and strongest soldier in the kingdom, Gazef Stronoff. However, her personality and behavior differ greatly from Gazef, as she will readily confirm how she "likes, loves, and adores" killing and torturing people. It's not confirmed whether this is an innate quality she possessed or if it is a quality that came about from her "experiences" as she claims.
She has superior skills as a soldier, especially with stilettos-her weapons designed especially for piercing an opponent, and she has reached a level of skill with them at which no ordinary person can defend against her. Primarily, stabbing weapons don't have much variation and are difficult to use. However, because Clementine loves using them, she developed her muscles, selected her equipment, learned martial arts, and acquired the ability to reliably deal deadly blows. She has devoted her life to developing power, speed, and timing that exceeds the boundaries of normal human abilities,
making herself the embodiment of a one-shot kill.
Her Stilettos are rare treasures, made from Mithril coated in Orichalcum. They are so sharp that, without putting any force into it, they would stab deep into the ground and stay upright if you were to drop them. Carrying several of these Stilettos, each with magic worked into them, she is highly capable of taking on any situation that comes her way.
The sound of clinking metal can be heard coming from the cape she wears over her light armor as she moves. This comes from the multiple Adventurer Plates hanging from the inside of her cape- her hunting trophies. The number and variety of them symbolize both her morally bankrupt personality as well as her terrifying hero-class strength.