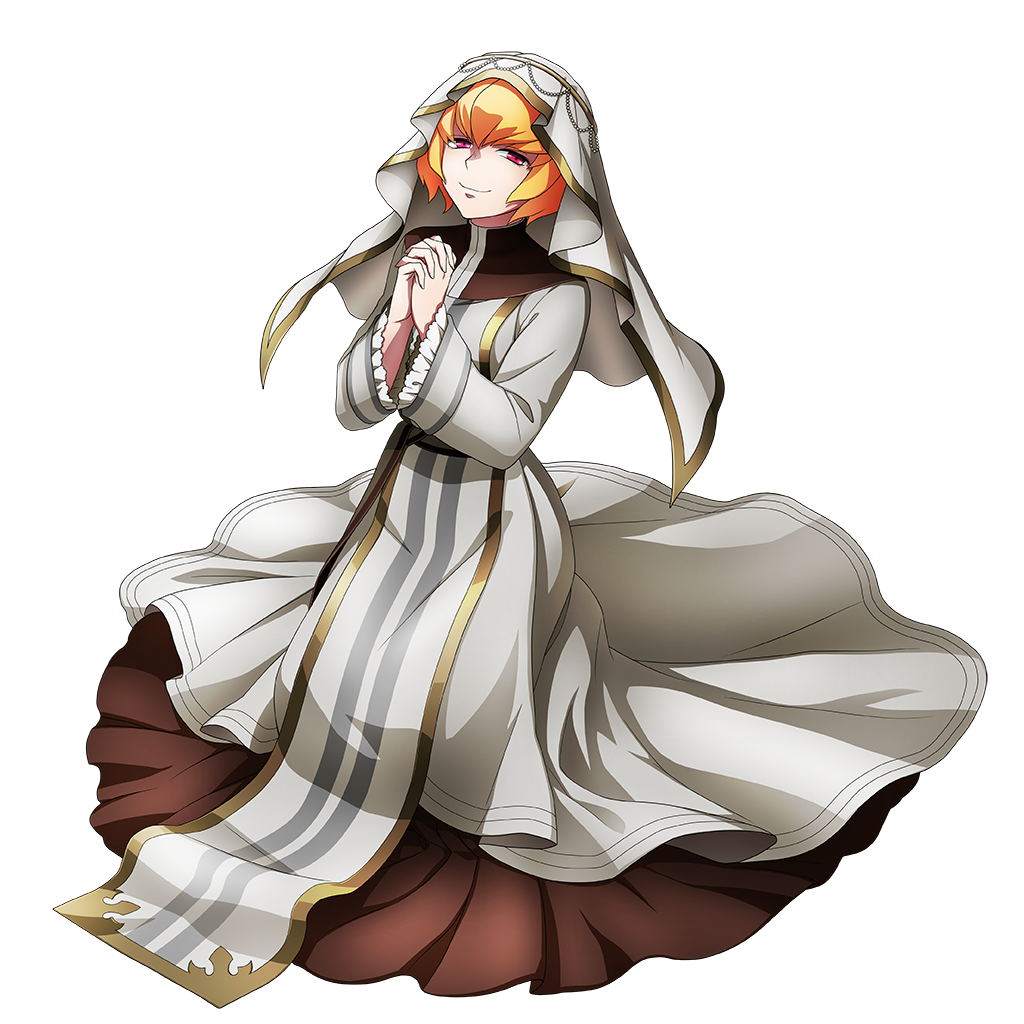 Character name: Clementine
Race: Human Role: Healer Type: Heart
Clementine after her move to E-Rantel. Prior to that, she was a member of the Black Scripture, one of the Slane Theocracy's combat forces.
She is praised by the people of the city as a "saint," and the city officials also place a great deal of trust in her. Her character and manner are soft, gentle, and benevolent, just like a saint. However, her behavior as a "saint" would be unexpected, bizarre, and surprising to anyone who knew her in the past during her time in the Theocracy.
The reason why Clementine absconded from the Theocracy and what caused her transformation are shrouded in mystery.
During her time in the Black Scripture, she was one of the most prominent warriors in the Theocracy. Only a few in the Re-Estize Kingdom, such as Royal Warrior Captain Gazef Stronoff, Gazef's rival Brain Unglaus, and adamantine adventurer Gagaran of the Blue Rose, are considered to be able to fight as well as she.