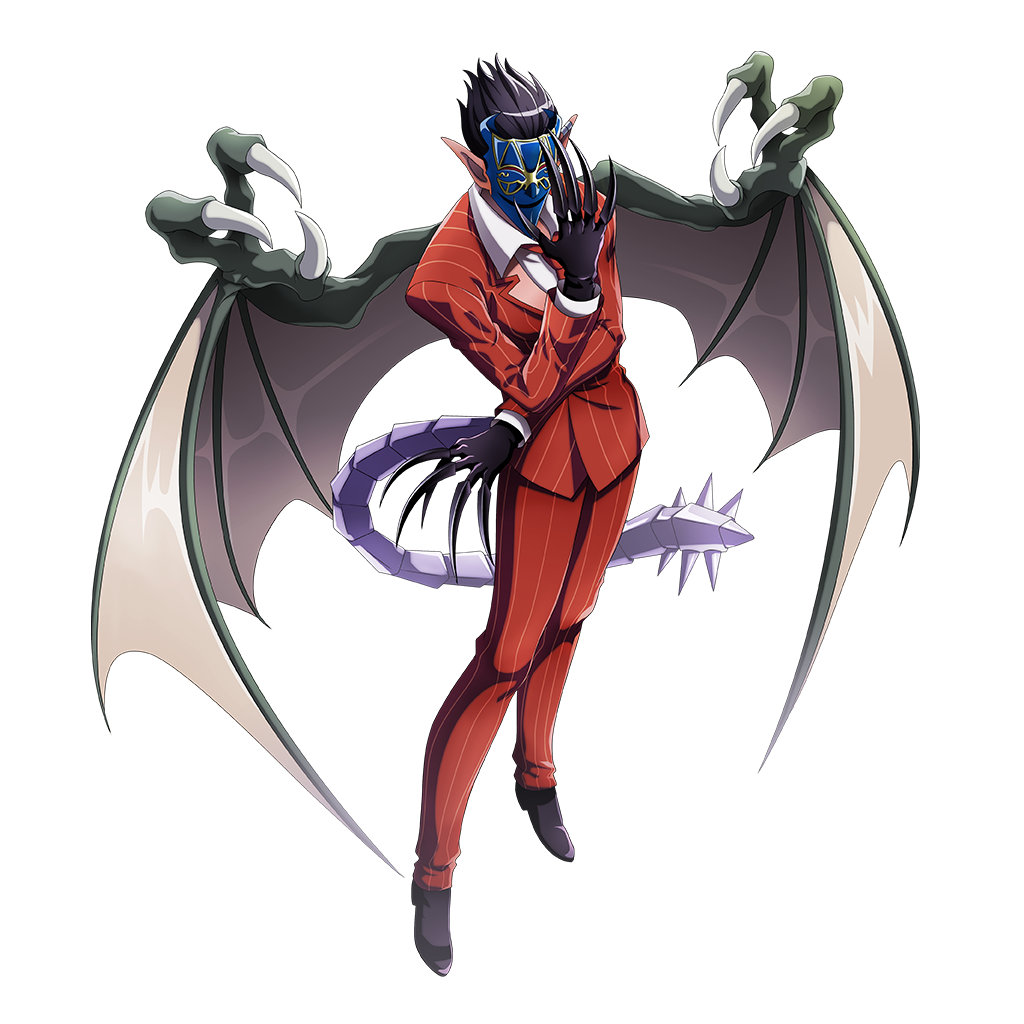 Character name: Demiurge
Race: Demon Role: Enhancer Type: Intelligence
A demon lord who led a great number of demons in a surprise attack on the Royal Capital.
His face is hidden behind a mask and his humanoid form wears some kind of suit, clothes that they wear in the south. However, from his tail dangling below his waist it is obvious that he's not a human being.
He's mild mannered in a creepy kind of way, speaking politely to his friends as well as to his enemies. He speaks especially deferentially to strong people, such as to the adventurer Momon. At the same time, he is devilishly cruel. He does not hesitate to kill his enemies or to take the innocent inhabitants of the city hostage, regardless of their age and gender, including children. The extent of his kind manners and mercy is wildly unpredictable.
Using the abilities of Evileye, one of the members of the Adamantine-class adventurer group The Blue Rose to gauge their strength, this demon and is convinced that, "There's no way they can win." He kills two members of the Blue Rose simultaneously in a single instant, and nullifies Evileye's magic. She is unharmed due to her defensive magic, however, and realizes that he is even stronger than a Demon God.