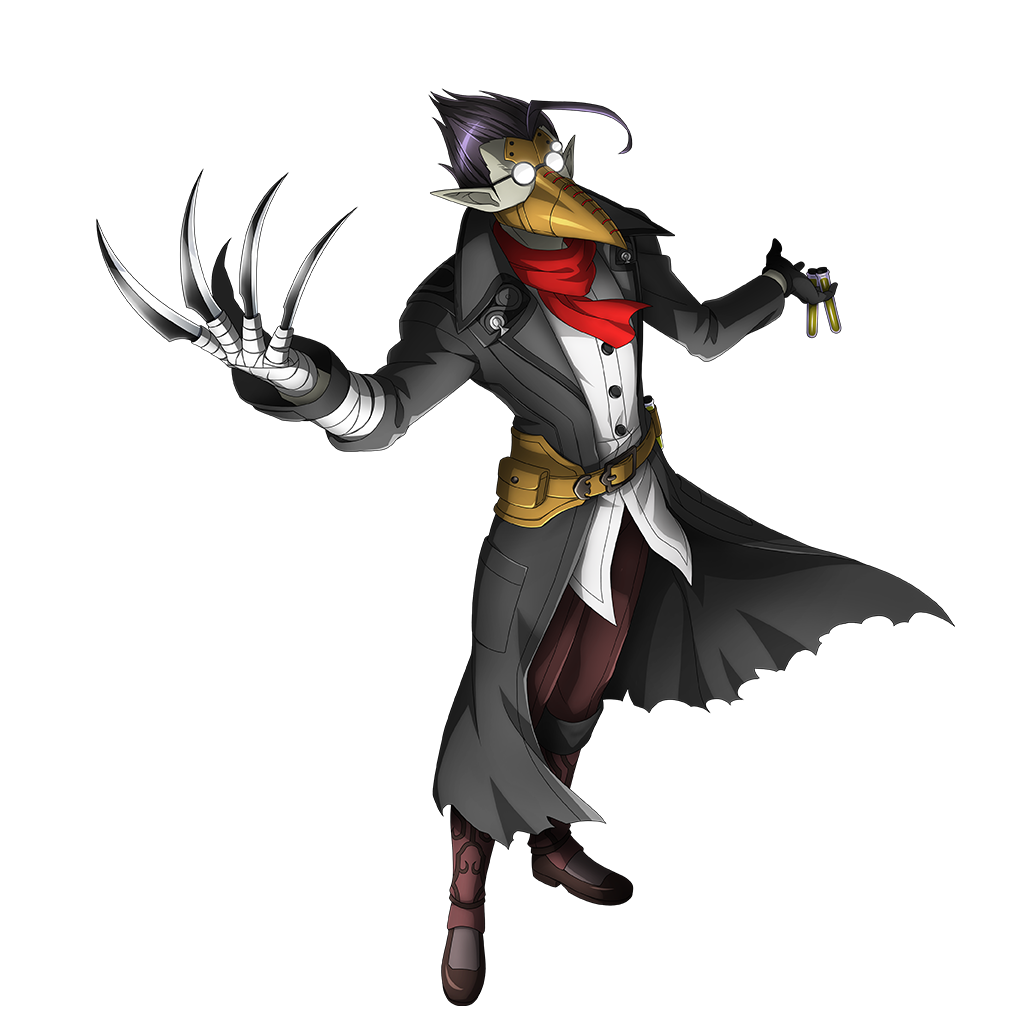 Character name: Demiurge
Race: Demon Role: Attacker Type: Speed
Demiurge, a research enthusiast demon, is the
7th Floor Guardian of the Great Tomb of
Nazarick.
This time, let's introduce the terrifying plan
that he created when he learned about the
culture of the "Halloween party." That plan
begins with having dressing in disguise be
common knowledge for Halloween parties take root locally.
Sometimes inciting adventurers, sometimes using
faith, the culture is slowly infiltrated by
making full use of all means.
The plan he is carefully preparing is for the
procurement of "resources," using the fact that
everyone in the city is in disguise. Disguising
his demon subordinates and releasing them into
the crowds, they take advantage of the carefree
partygoers and lead them naturally to a deserted spot.
When the people become aware that something has
happened to them, it won't feel like a party
anymore. This is because in a dark room far
removed from the luxurious party venue, they are made to drink many cups of the liquid replacing the alcohol they were just enjoying.
The actual makeup of that liquid is what
Demiurge is proud to have prepared just for that day. The effect is immediate paralysis, but the real horror is not that you can't even move your fingertips, it's that you can continue only to vocalize.
The reason Demiurge would dare to make such a
thing is because of the sharp claws on his right hand. When Demiurge delightfully moves his right hand, the feeling of flesh tearing and the sound of blood splatter assails the subjects. The moment when he sees their frightened eyes then will be the best reward for him, having taken the time to execute the plan.
If an acquaintance disappears suddenly on the
night of a Halloween party, you can rest
assured. Because they will continue to live on
forever as the cornerstone of Nazarick's
prosperity…