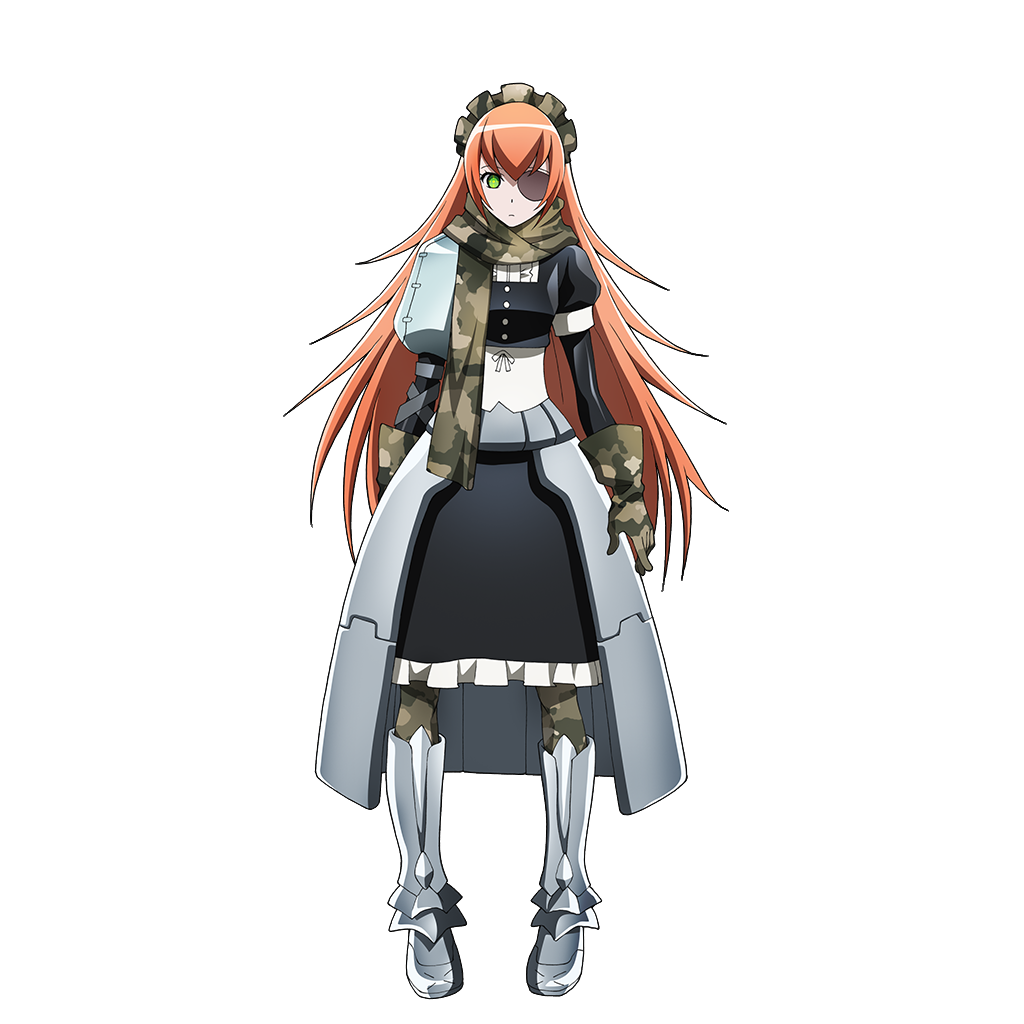 Character name: CZ Delta
Race: Doll Role: Attacker Type: Speed
One of the members of the Pleiades, the squad of six Battle Maids of the Great Tomb of Nazarick.
Her full name is CZ2128 Delta, or CZ Delta for short.
She has a cold, glowing pupil in her emerald-like right eye, but wears an eyepatch over her left eye, so one can only guess what is underneath it.
Her urban camouflage maid outfit and cute sticker stuck to her skirt which reads "one yen" are particularly eye-catching.
Since she is a sniper, close combat is not her forte, although she can hold her own in a knife fight.
She knows all of Nazarick's gimmicks and how to unlock them.
Although she generally doesn't show emotions, she does have a penchant for cute and fluffy things.