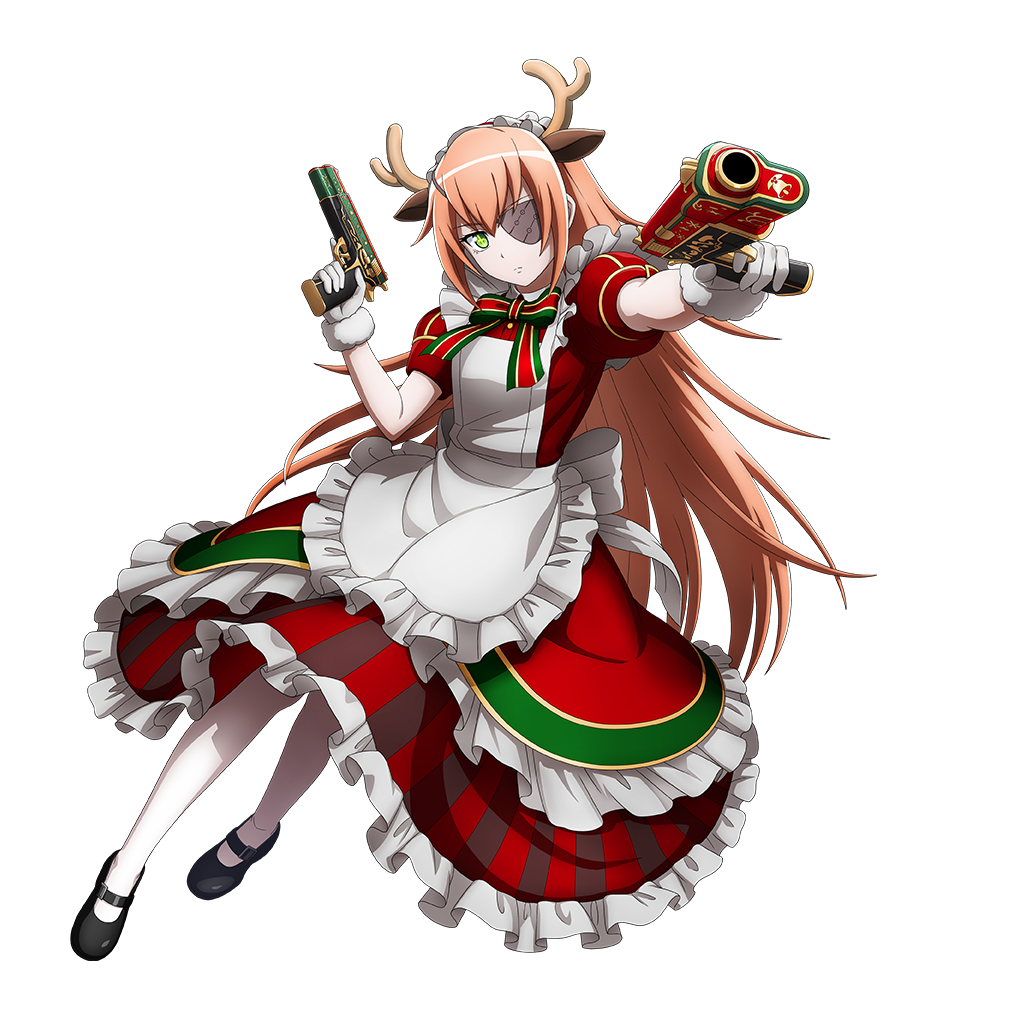 Character name: CZ 2128 Delta
Race: Doll Role: Attacker Type: Power
CZ 2128 Delta, one of the Great Tomb of Nazarick's prided battle maids and a member of the Pleiades.
This time, she is wearing a "Christmas costume" that had been stored in the Treasury.
The colors are red, white, and green, or so-called "Christmas colors," but the shape is somewhat similar to a maid outfit.
Although it looks cute, it has various buffs and has complete resistance against cold air. Originally a formal dress for the special day of "Christmas," it is such a first-class item that one could wear it daily if pursuing only the functional aspects with no care of people staring.
Two guns come along as weapons. Of course, if she is an active gunner, she has no intention of demonstrating their true value.
Once the two muzzles are pointed, one can no longer escape. A merciless rain of bullets will come down, and in a blink of an eye their body will lie down on the white snow, falling into a deep sleep. However, it is said the main event starts after sleeping. Believing the tale saying "Santa comes through chimneys," she vigorously jumps off chimneys to launch surprise attacks since she has a mission to give presents called bullets. Certainly, Santa should play their role while the opponent is sleeping, and so she who embodies that can be said to be a Santa-like Santa. It seems that Entoma has something to do with her commitment to "Santa-likeness" to such lengths.
Also, in addition to the guns' overwhelming attack mode, they are also equipped with a party mode, and by switching to it, it is also possible to sound off party poppers to liven up the place.
For some reason, she feels affinity for such high-performing dual guns and treats them dearly as if they were her own alter ego…to