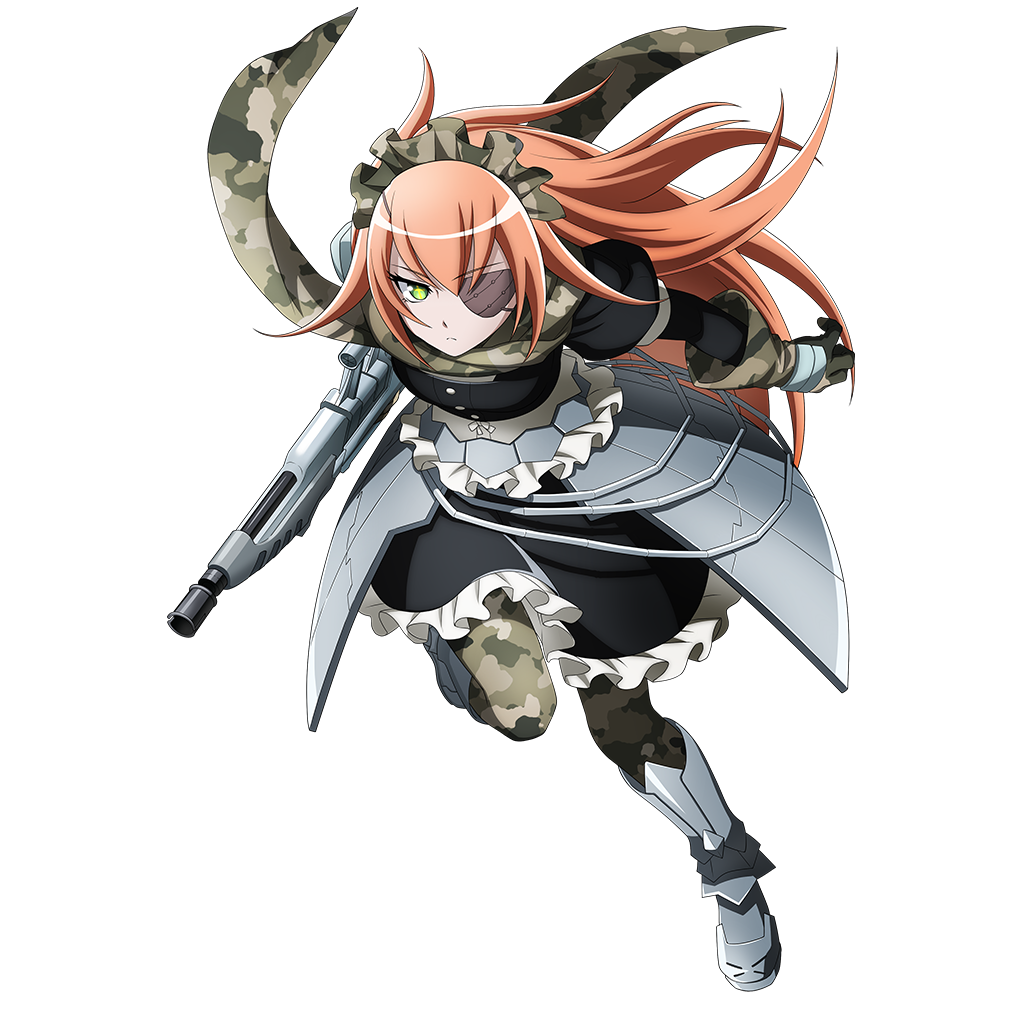 Character name: CZ 2128 Delta
Race: Doll Role: Attacker Type: Technique
CZ 2128 Delta is a battle maid working in the Great Tomb of Nazarick and a member of the Pleiades.
The Pleiades are a team of battle maids led by head butler Sebas Tian, and like ordinary maids who are not tasked with combat, each has a human-like appearance. All of them maintain the appearance of beautiful women and pretty girls, but they're still inhuman. They may not be so lovely on the inside. In addition, when certain conditions are met, and Sebas is not there to
lead, the role of team leader switches to the youngest sister whose race is human. The team name also changes to ""Pleiades,"" meaning seven sisters.
CZ should be the 4th or 5th of her sisters if counted properly, but it's not for certain if her or Entoma is the 4th, and they both say to each other ""you're the younger sister"" without budging. She loves fluffy and cute things, and as proof that she favors something she has a tendency to put a 1-yen sticker on it. Humans may also be included as targets, and unlike members of Nazarick, she has room to build friendships with humans.
She is of the automaton race. In addition to being good at firing her Magic Gun that shoots bullets with magical power, she can also handle close combat with knives to some extent. The scarf wrapped around her neck makes it possible to become invinsible and unknowable, and it is also suitable for use in missions that require infiltration and concealment.
Since she knows the existence of all traps and secrets in Nazarick, such as the door of the Treasury, and how to unlock them, external missions require a special measure where Momonga implants false knowledge by manipulating her memory. If someone on the outside reads her memory and uses her knowledge to attempt to unlock Nazarick's secrets, there will be appropriate retaliation awaiting.