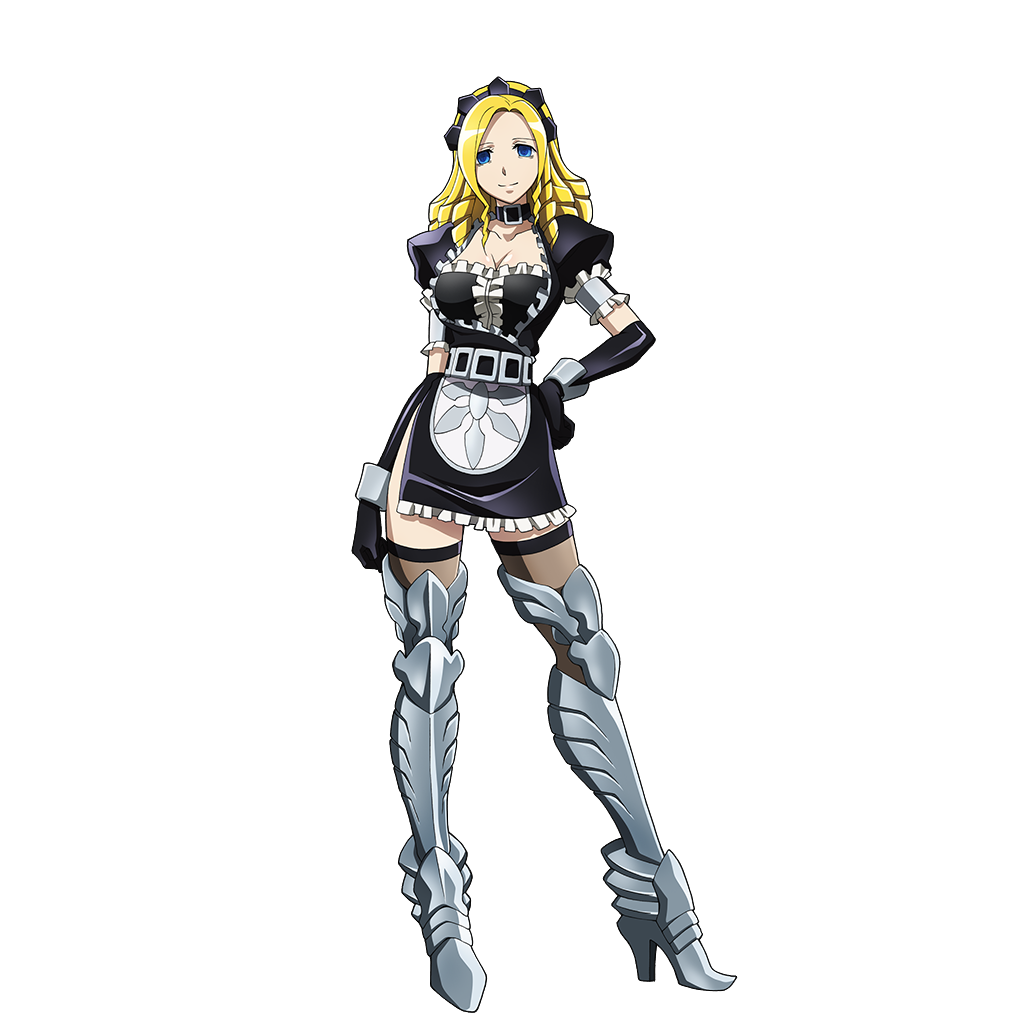 Character name: Solution Epsilon
Race: Slime Role: Enhancer Type: Heart
One of the Pleiades, the squad of six Battle Maids of the Great Tomb of Nazarick. Although like her sisters, she has a well-shaped face, long straight hair, and an ample bosom, they are all mimicry, as she is a slime.
She loves to observe how objects she swallows dissolve inside her body, and especially enjoys slowly dissolving humans who she has swallowed alive.
She is highly skilled as bandit and assassin, and she can search, detect, and discover the traps. Although she has not mastered the magic, she can use magic by deceiving scrolls with her bandit skills.