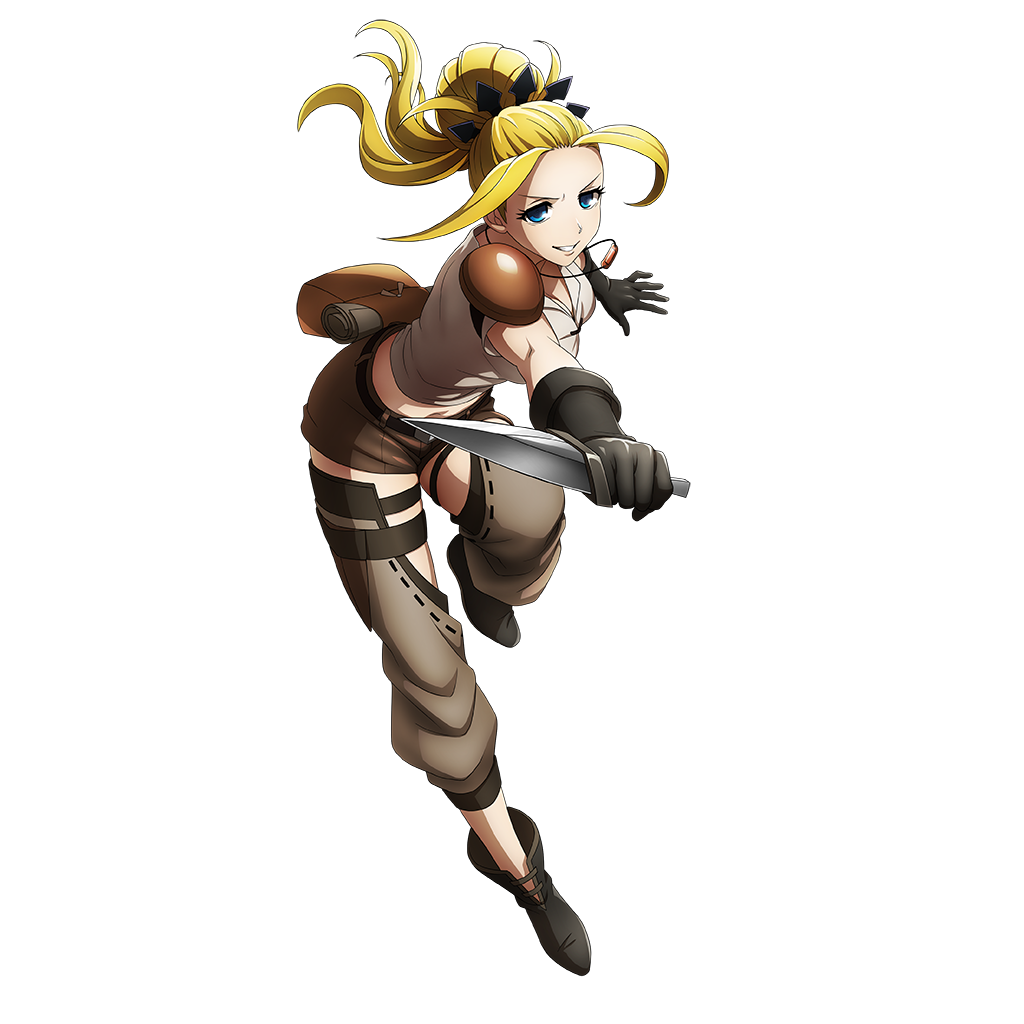 Character name: Solution Epsilon
Race: Slime Role: Attacker Type: Speed
A rookie adventurer who showed up at the E-Rantel Adventurer's Guild.
Although she is a rookie adventurer, she exudes a strange amount of confidence, and although she has no track record, she caused the clerk a lot of headaches by telling him, "Let me start at the Bronze Level."
She gives off the impression that her personality and tone of voice are rough around the edges. She has an arrogant, slightly aggressive attitude. However, it turned out that her self-confidence was warranted, and her abilities clearly are far above Bronze Level, and could be Gold, Platinum, or even higher.
It is unknown where she's from or what she did before becoming an adventurer. But somehow she can use thief skills and cast magic with scrolls. And last but not least, why is she so strangely familiar with the biology of slimes?