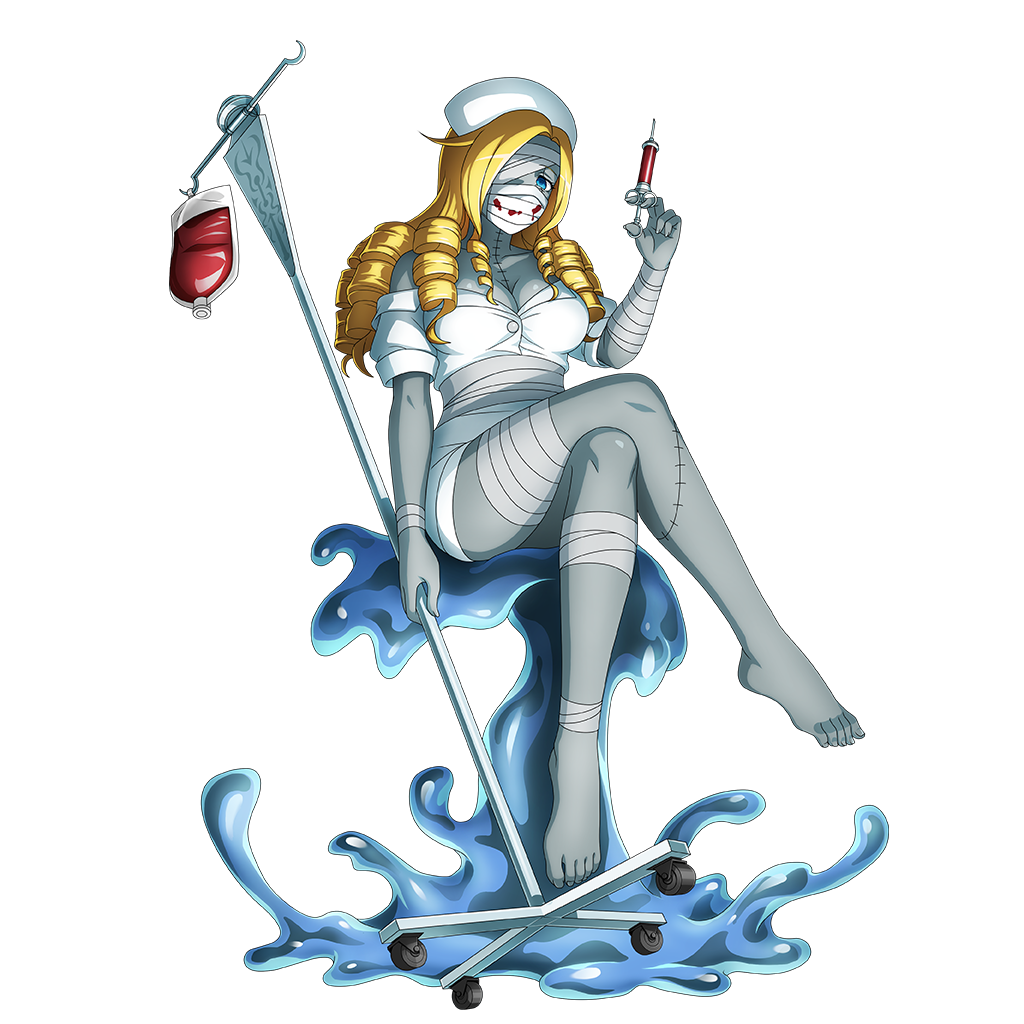 Character name: Solution Epsilon
Race: Slime Role: Tank Type: Intelligence
Solution Epsilon is a battle maid working in the Great Tomb of Nazarick and a member of the Pleiades.
This time, she is equipped with equipment prepared to help with a Demiurge-designed plan.
In the plan, her role is to nurse the subjects brought away from the city by Demiurge's minions. If someone complains of pain, she uses a syringe to inject liquid to relieve the pain, and keeps detailed medical records of this process.
Those who have been cared for by her will be released from the pain instantaneously, surely making her look like an angel in a white coat. But that too is all just a temporary moment of peace. Administered is a special item that is a mixture of a drug prepared by Demiurge and a poison formulated in her body.
The eyes of the humans that continue to get administered this lose their vitality, the color of their skin changes, their human mind is forgotten, and they eventually become an undead. In the plan, not only can the created undead be used as a force in battle, but the administered liquid also changes further in their bodies, and it can be diverted as a special potion that has various effects.
It's an amazing plan that can be likened to killing two birds with one stone. No, in her case, she may be killing three birds with one stone because she can hear the moaning of the humans before they become undead.
During battle, she skillfully uses the liquid produced at that time, and not only does it support allies, by injecting herself innumerous times it also demonstrates tremendous power.
For the sake of Nazarick, and for her pleasure, someone's screams will reverberate yet again tonight.