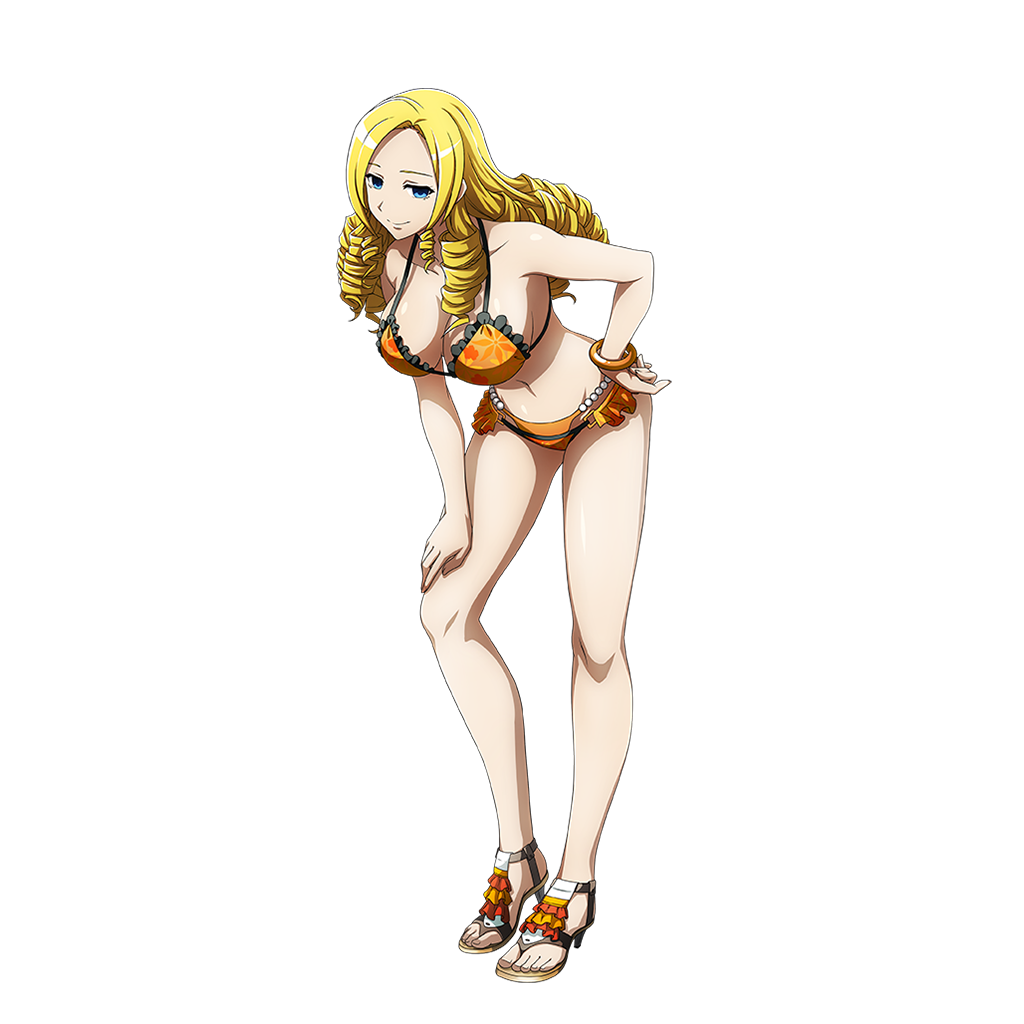 Character name: Solution Epsilon
Race: Slime Role: Tank Type: Heart
Solution Epsilon, one of the Pleiades Battle Maids, wearing an outfit from the Great Tomb of Nazarick's Treasury.
This outfit is called an Amphibious Ultimate Decisive Battle Gear Swimsuit. As can be expected of Ultimate Decisive Battle Gear, it is water-repellent, and as it is lightweight, it does not hinder any movements, neither on land nor in water.
It was originally a limited edition summer item in Yggdrasil. It was suggested that the Pleiades, who dislike getting their beloved outfits wet, wear this gear during missions around water.
Solution's outfit is an orange bikini. While it is simple, it is also the boldest design of the six outfits. While she may appear unarmed, if you are attracted to her fashion model-like looks and exposed skin and approach her casually … Well, you know where this is going.