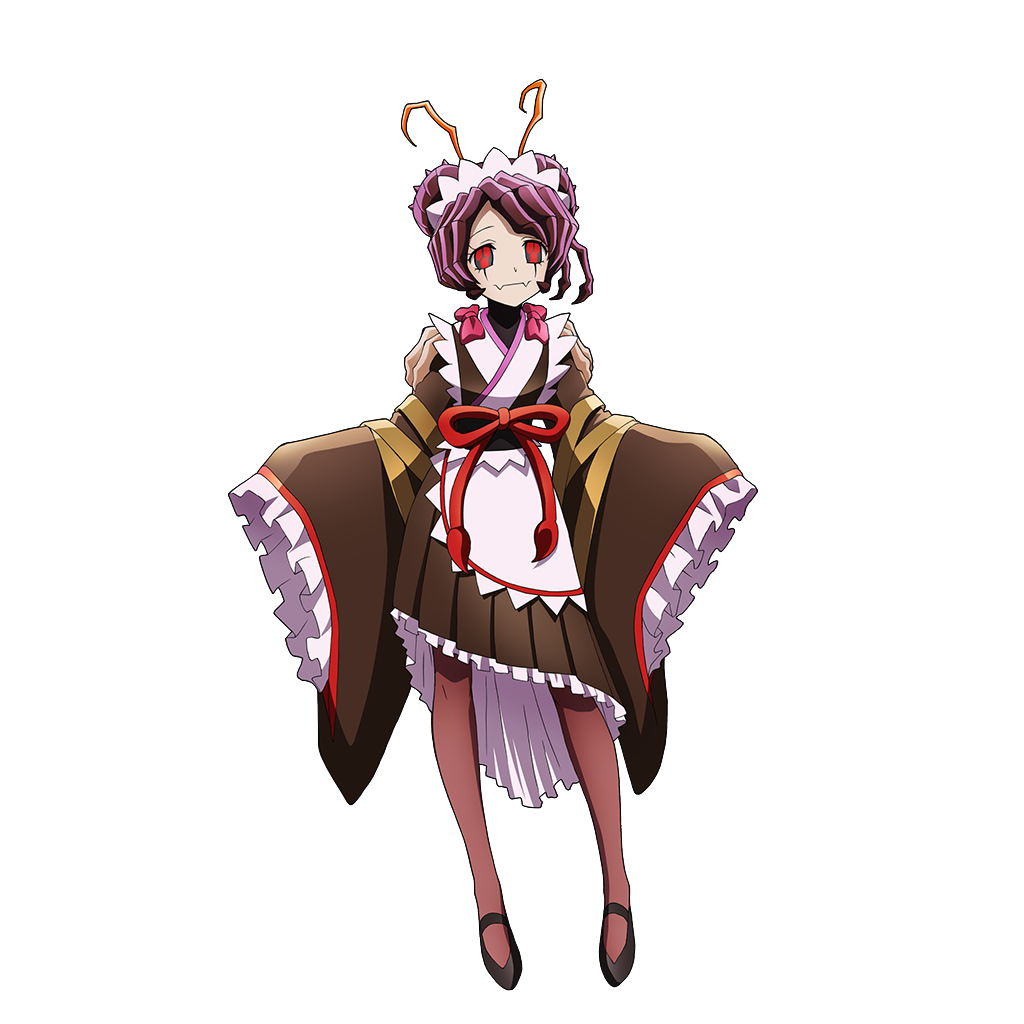 Character name: Entoma Vasilissa Zeta
Race: Insect Role: Enhancer Type: Intelligence
One of the members of the Pleiades, the squad of six Battle Maids of the Great Tomb of Nazarick. Just like the others, her face appears to be that of a pretty girl, but it really is just a facade. Both her hair and her face are made with insect mimicry.
Her maid outfit with its collar and sleeves that completely obscure her throat and hands was modeled after the Japanese style of clothing.
She usually uses informal speech, but uses honorific language in front of Momonga.
Using her insect abilities, she summons and controls many insects during battle, and she also uses talismans to strengthen herself.