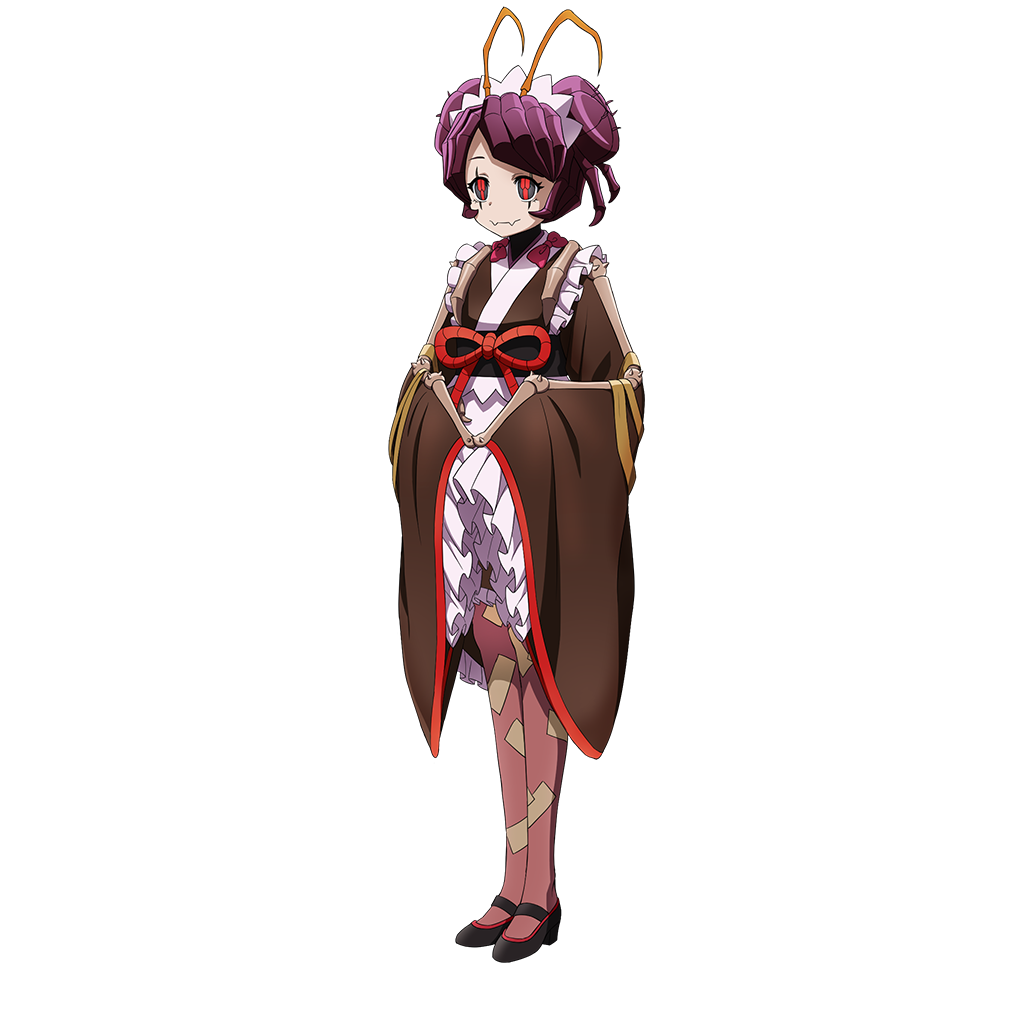 Character name: Entoma Vasilissa ZetaX
Race: Insect Role: Enhancer Type: Speed
One of the members of the Pleiades of the Great Tomb of Nazarick.
Entoma wearing regular maid clothes.
Although she has taken off her armor to serve the Supreme Lord, she still stands out as a maid. She is as skilled as a regular maid, although her delicate and graceful maid form is quite different than her battle outfit.
Everything she does is in the service of the Supreme Lord.