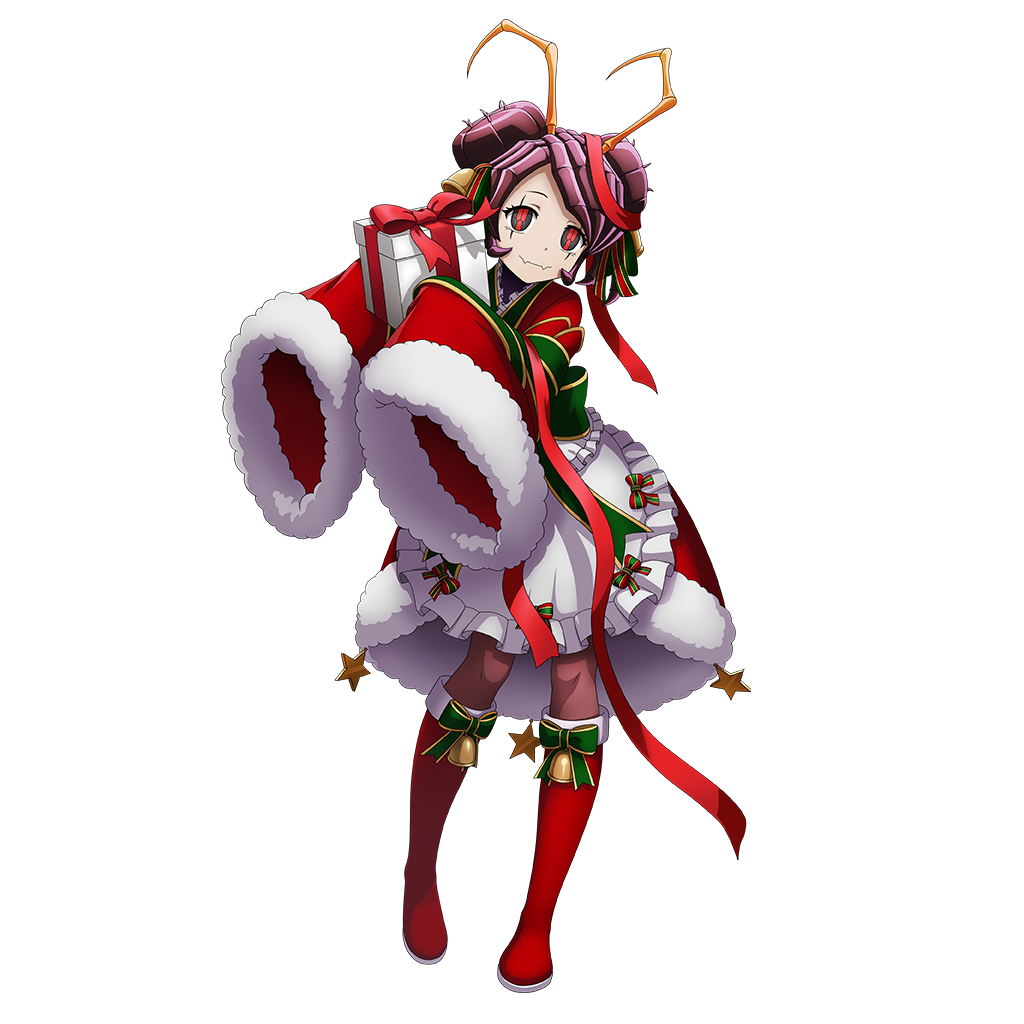 Character name: Entoma Vasilissa Zeta
Race: Insect Role: Enhancer Type: Technique
Entoma Vasilissa Zeta, one of the Great Tomb of Nazarick's prided battle maids and a member of the Pleiades.
This time, she is wearing a "Christmas costume" that had been stored in the Treasury.
The colors are red, white, and green, or so-called "Christmas colors," but the shape is somewhat similar to a maid outfit.
Although it looks cute, it has various buffs and has complete resistance against cold air. Originally a formal dress for the special day of "Christmas," it is such a first-class item that one could wear it daily if pursuing only the functional aspects with no care of people staring.
Originally, when Santa comes smiles overflow, but in the case of her dressed as Santa blood overflows.
This is because the benefits of the equipment extend not only to her, but also to the insects that she sets to work.
Thousand lash Insect is also strengthened without exception, and if restrained by that long body, there is no escape. Resistance only increases the suffering. Christmas is accompanied by a feast in the first place, so they'd best give in gracefully and consider the role they play in the excitement of the girls' wonderful Christmas time, spraying bright red like Santa's flushed face from their bodies. Those restrained by Thousand lash Insect would surely think so.
In addition, it becomes possible to provide stronger support to allies using talismans that look different than usual.
As an aside, her little sister (in Entoma's eyes) CZ's costume has a reindeer element, but CZ doesn't want to be used by her little sister (in CZ's eyes) Entoma, lighting a spark in the mysterious Santa's soul.