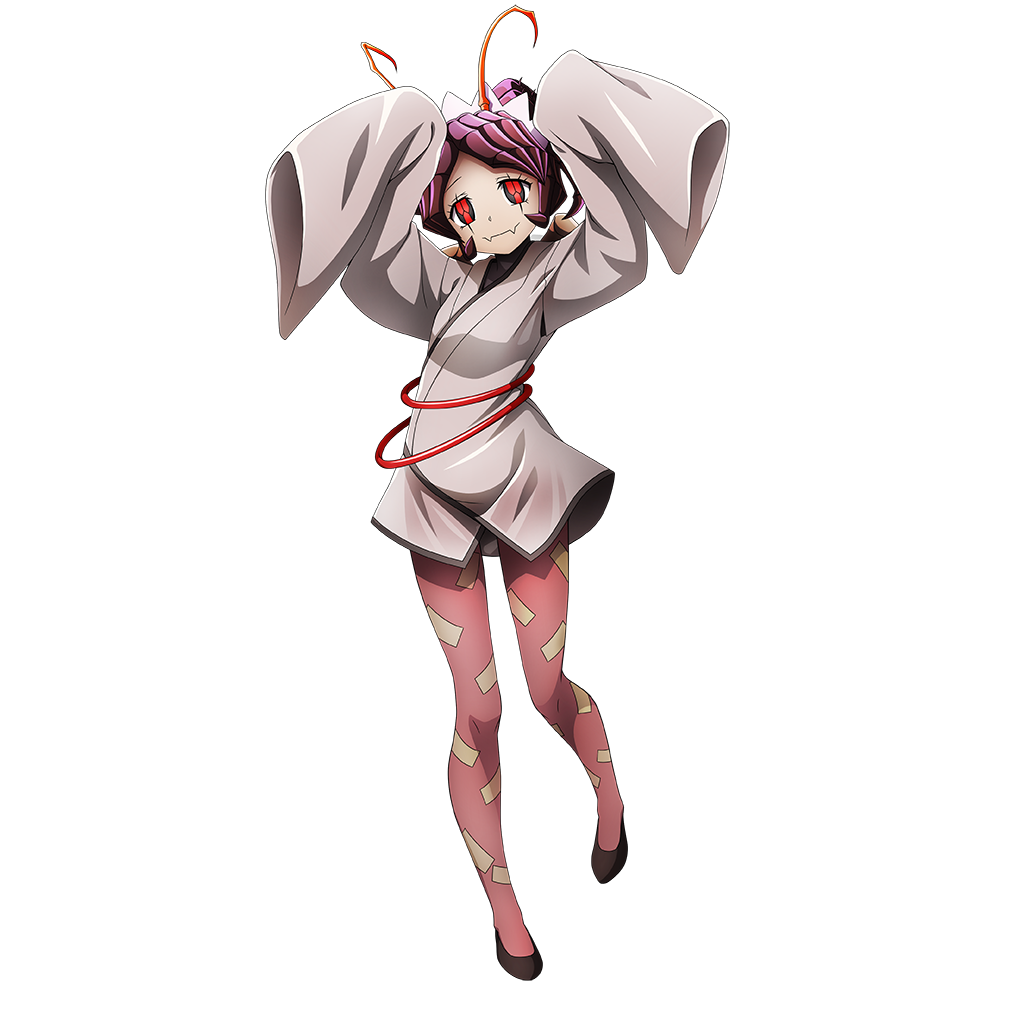 Character name: Entoma Vasilissa Zeta
Race: Insect Role: Enhancer Type: Intelligence
Entoma Vasilissa Zeta, one of the Pleiades Battle Maids, wearing an outfit from the Great Tomb of Nazarick's Treasury.
This outfit is called an Amphibious Ultimate Decisive Battle Gear Swimsuit. As can be expected of Ultimate Decisive Battle Gear, it is water-repellent, and as it is lightweight, it does not hinder any movements, neither on land nor in water.
It was originally a limited edition summer item in Yggdrasil. It was suggested that the Pleiades, who dislike getting their beloved outfits wet, wear this gear during missions around water.
Entoma's outfit is a white singlet, reminiscent of Japanese undergarments. She wears black underwear underneath it, and her legs are also wrapped up into tights. Although it is swimwear, it does not appear to show any skin … Perhaps she's just shy? You can see her smiling and playing with beetles, although they appear to be much larger than regular bugs…