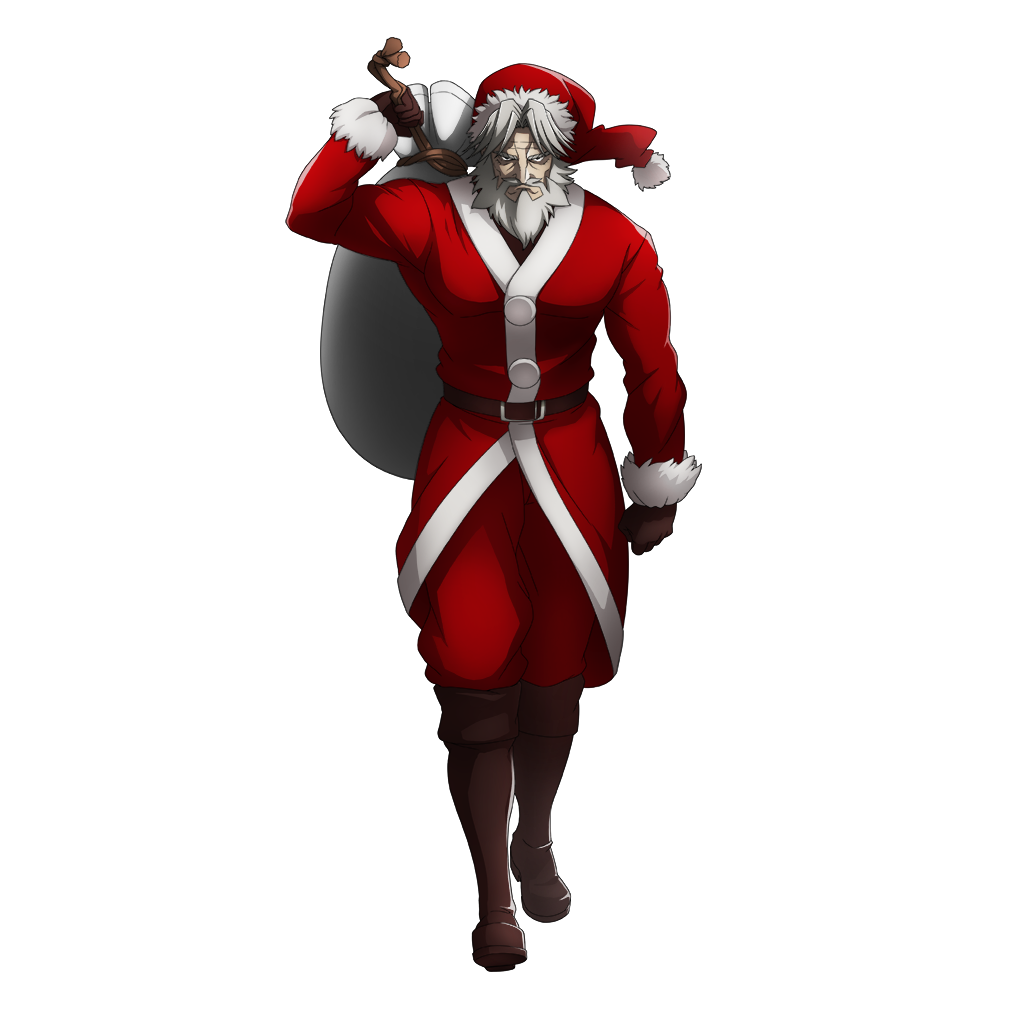 Character name: Sebas Tian
Race: Demi-human Role: Tank Type: Heart
Sebas Tian, the butler of the Great Tomb of Nazarick and leader of the Pleiades team.
This time, he's wearing formal attire stored in the Treasury that is only allowed to be worn on a special day called "Christmas," a "Christmas costume."
The appearance of Sebas in this costume is, in a nutshell, just like the real Santa. Thick red clothes and a cone-shaped nightcap, that's also red, with a fuzzy ball decoration at the tip. In addition to that, he carries a large white bag on his shoulder. What differentiates him from the renown Santa Claus would be the contours of his body seeming like forged steel, which can be seen even over his thick clothes, and the stern look of a veteran soldier who has seen battle. His familiar beard, that is thicker than normal, is a false beard.
Though he has the impressive appearance of old good-natured Santa Claus, his abilities as one of Nazarick's leading close quarters combat stalwarts are unsurprisingly robust. Even if by mistake, recklessly going up against him during hunts for Santa is not recommended.