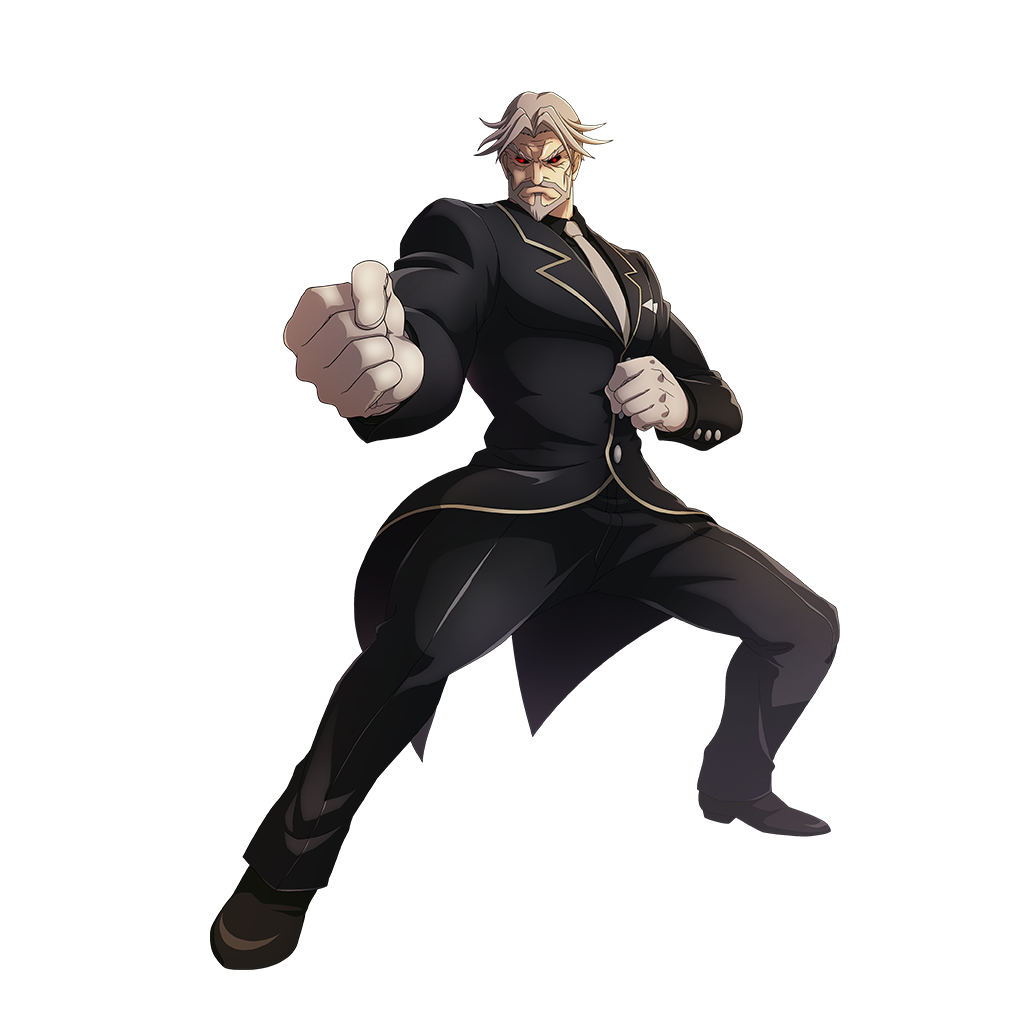 Character name: Sebas Tian
Race: Demi-human Role: Attacker Type: Power
Serves in the Great Tomb of Nazarick. Also serves as the leader of the six stars of the Pleiades.
He is one of the few NPCs in Nazarick who are at Level 100, and his abilities are on par with the Floor Guardians. He especially displays his peerless strength in bare-handed and close counter combat. The people in the Kingdom with such strength are all comparable to adamantite class adventurers. They wouldn't hide even if they were facing the Six Arms, and would be able to kill them all instantly.
With such strength and fierce loyalty to the Great Tomb of Nazarick and to the 41 Supreme beings, many in Nazarick harbor feelings that humans are "low forms of life," but there are also situations where they handle people with gentleness and sweetness. Apparently his creator had a strong sense of justice, feeling that "It is only natural to help those in need." It seems that the source of this sentiment was Touch Me's disposition or his "bad habit," as he had him help a human woman which led to further problems and it led to problems that were related to him changing his mind about Nazarick.
Also, likely influenced by his creator, he does not get on well with Demiurge, who was created by Ulbert, with whom Touch Me did not get along, and he gets strangely irritated when talking to him. The fact that Demiurge enjoys being sadistic to humans probably doesn't make things easier, but since he does not feel the same kind of irritation toward Shalltear and Solution, who have similar inclinations, they do appear to be influenced by the relationship between their creators.