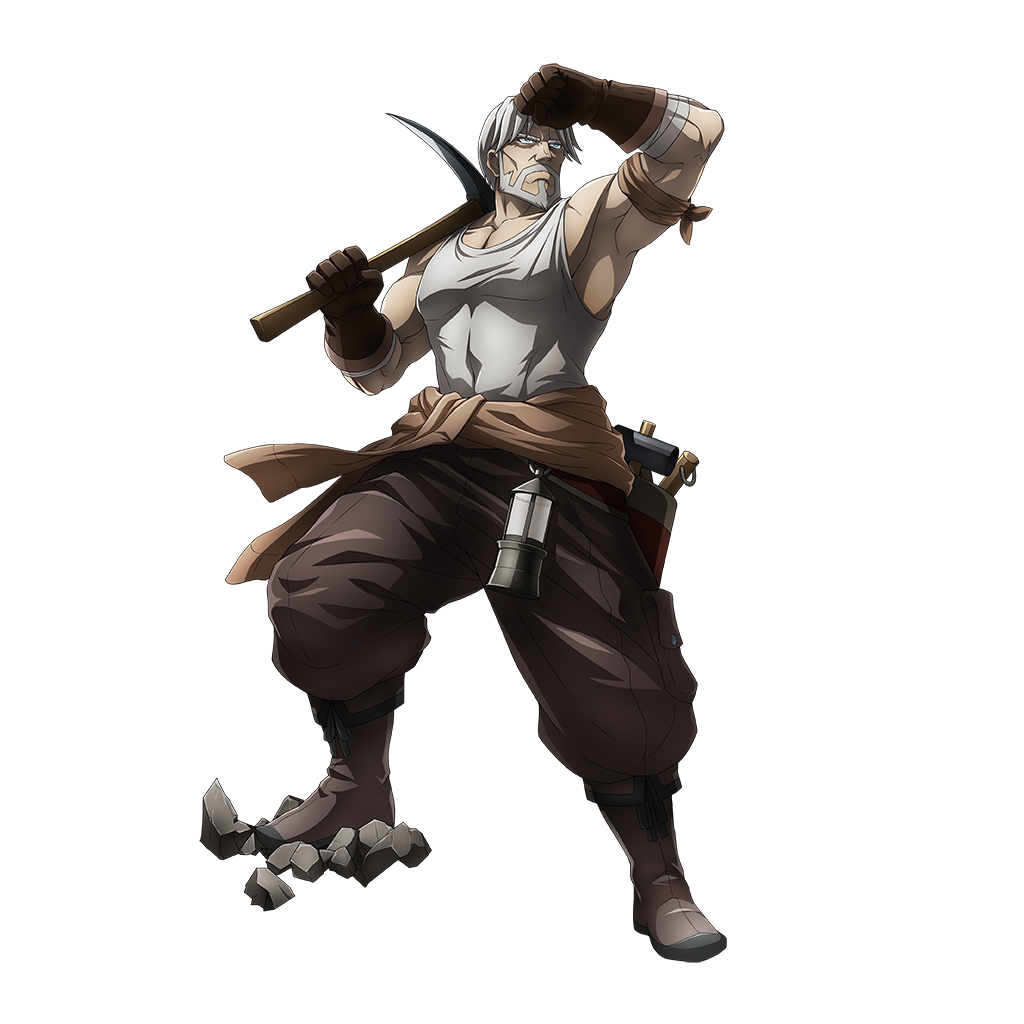 Character name: Sebas Tian
Race: Demi-human Role: Attacker Type: Power
Sebas Tian, the butler of the Great Tomb of Nazarick, infiltrating E-Rantel during a mission.
It is quite a departure from his everyday gentlemanly butler outfit, but one could become accustomed the sight of his wild muscular body.
For his mission, he is working as a manual laborer together with refugees in E-Rantel. It appears that his co-workers have given him the name of "Big Brother" due to the strength with which he works and his natural personality trait of helping those in need.
Of course, his outfit may be different, but his strength is the same as that of the Guardians of the Great Tomb of Nazarick. Within Nazarick he is a human bullet, and the strongest at hand-to-hand combat.