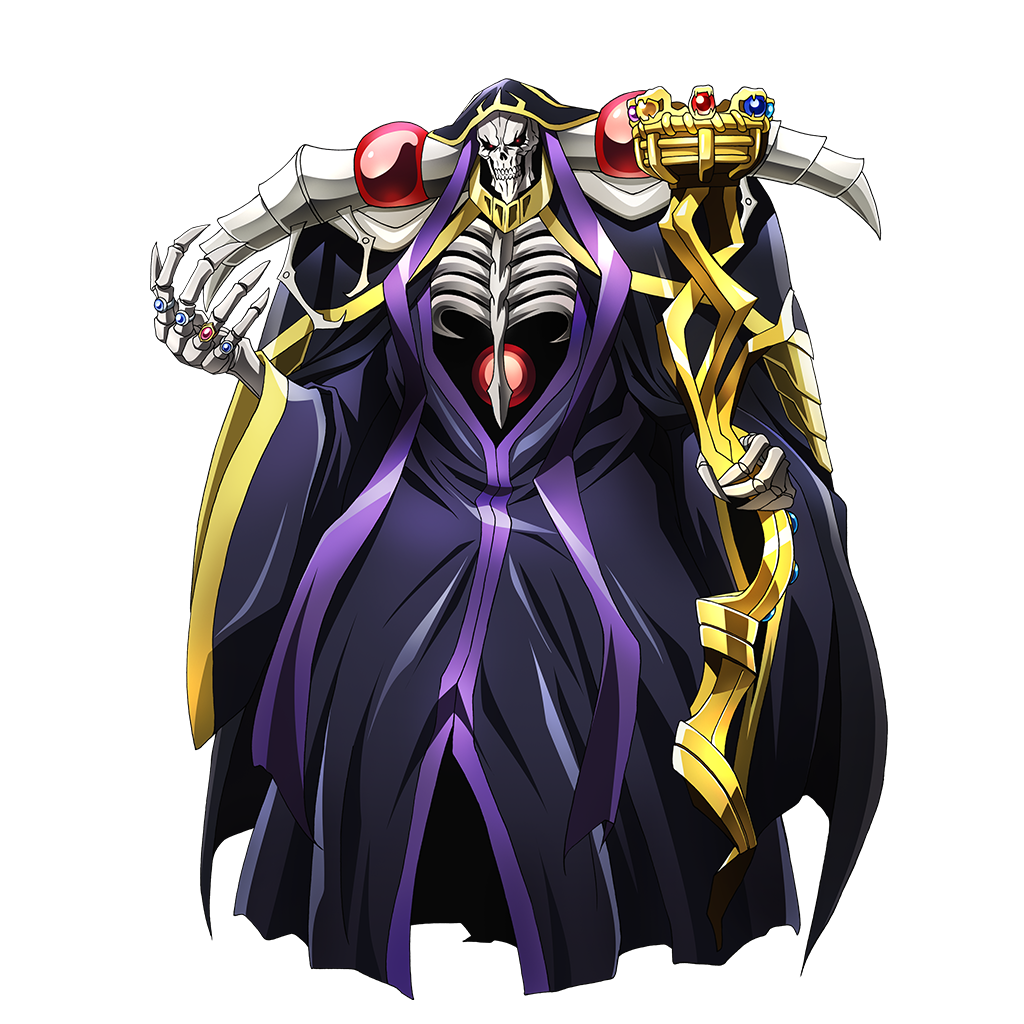 Character name: Momonga
Race: Undead Role: Attacker Type: Intelligence
He is the avatar of Satoru Suzuki, an office worker who was working at a company that exploits its employees, and the guildmaster of the DMMO-RPG《Yggdrasil》guild《Ainz Ooal Gown》.
At the time when the service of《Yggdrasil》ended, he was transported into a different world in this form.
He is a frightening skeleton magic caster who has a bone structure of an adult man and wears a black and Amethyst robe with a golden trim.
He has entrusted his diplomatic agent assistant with gathering information about the cracks and the world, and to prepare for this unusual situation, he himself is giving top priority to the reconstruction and fortification of the Great Tomb of Nazarick.