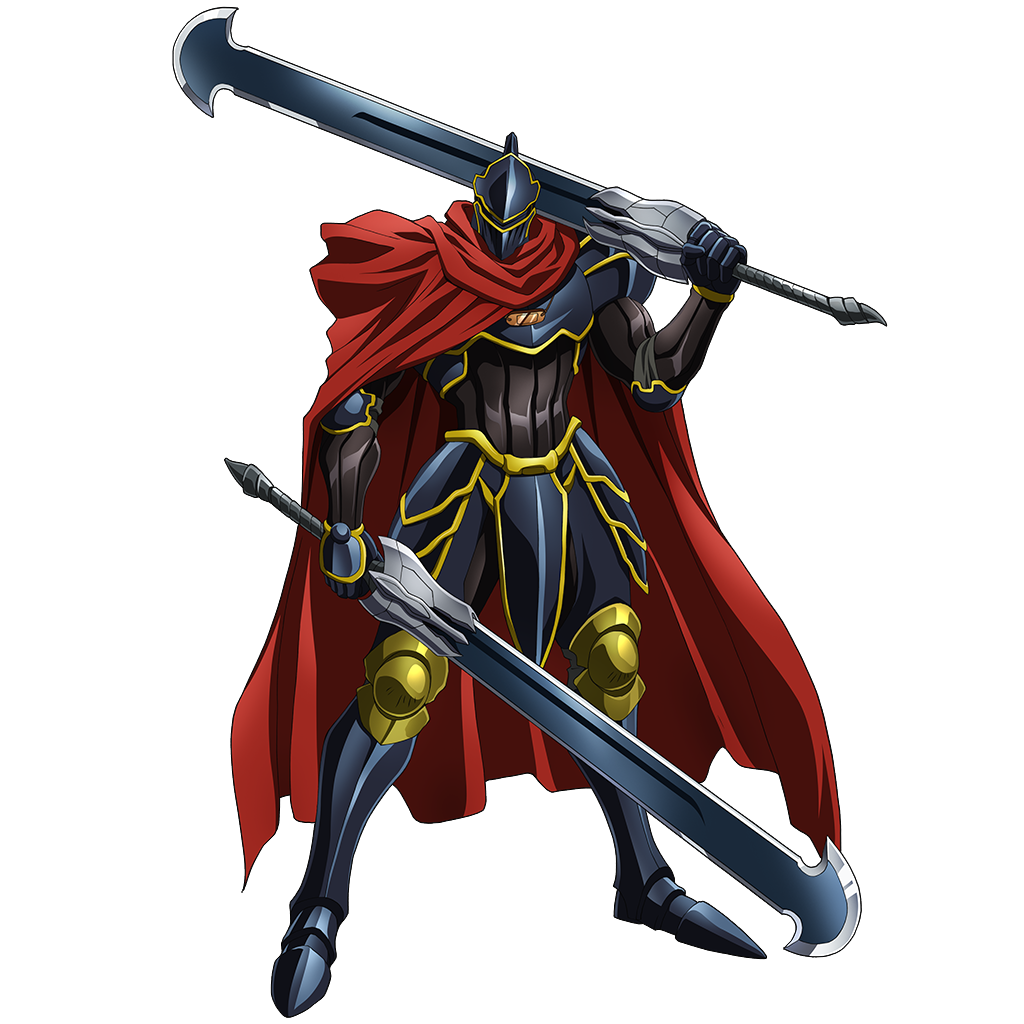 Character name: Momonga
Race: Undead Role: Attacker Type: Speed
The shape of Momonga dressed up as an adventurer for activities outside of Nazarick, such as gathering information and accruing funds.
He is clad in raven black full plate armor and carries two massive bastard swords.
Since he can't really use magic in this form, his primary way of fighting is close combat sword fighting.
Because he's clad in full plate armor, his facial expressions are not visible, but when it can't be avoided he will disguise himself with the face of a foreigner who is not skilled in magic.