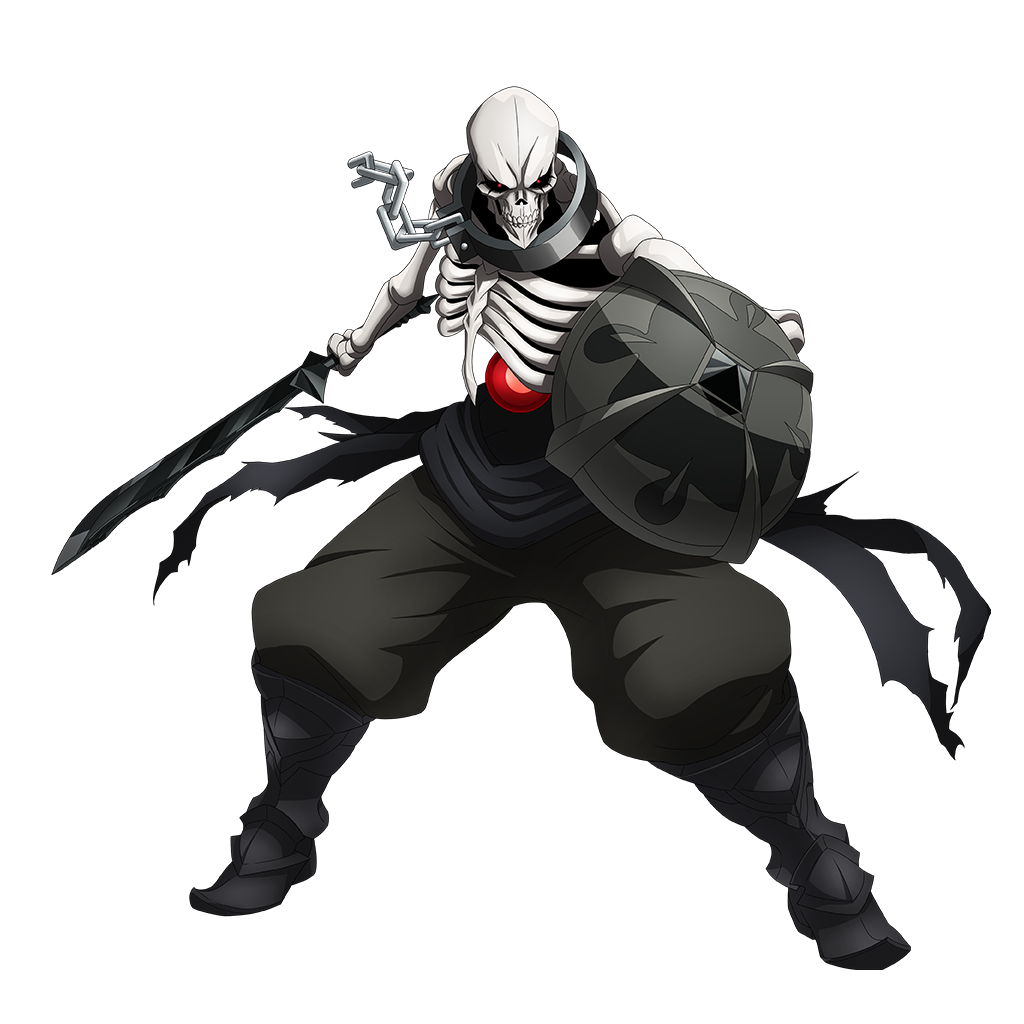 Character name: Momonga Race: Undead Role: Tank Type: Speed
Momonga, ruler of the Great Tomb of Nazarick.
Taking off his usual Magic Caster costume to expose his white body, which Shalltear admired as "beautiful crystal," he equipped a one-handed sword and a round shield.
Momonga, who is a Magic Caster, has physical attack power equivalent to that of a level 30 warrior in Yggdrasil. As he has reached level 100 as a magician, there is little hope for him to increase his level or status as a warrior, even if he continues to fight and train as a warrior. However, even between those of the same level 100, important factors like reaction speed, memory, judgment, and battle experience can lead to victories and defeats that override their stat differences, and one can expect growth in their "player skills," as they say in Yggdrasil. For Momonga, having already matured as a magician, including experience in actual battle and gaining battle experience as an inexperienced warrior is valuable "room for growth."
Though an increase in level and stats is unlikely, he still hasn't given up on the possibility, and has a collar around his neck that "increases experience earned in exchange for a reduction in ability." This suggests that the gladiator-like appearance of Momonga is nothing more than a "growth experiment" in order to use himself as a test subject.
Even with his physical attack power being equivalent to a little over level 30, Momonga is equipped with skills that do not allow half-baked attacks to penetrate, such as upper-level magic nullification, stabs, and slashing weapon resistance. Of course, the level of difficulty in confronting him would be no more than that of a battle with a level 30 or so warrior…