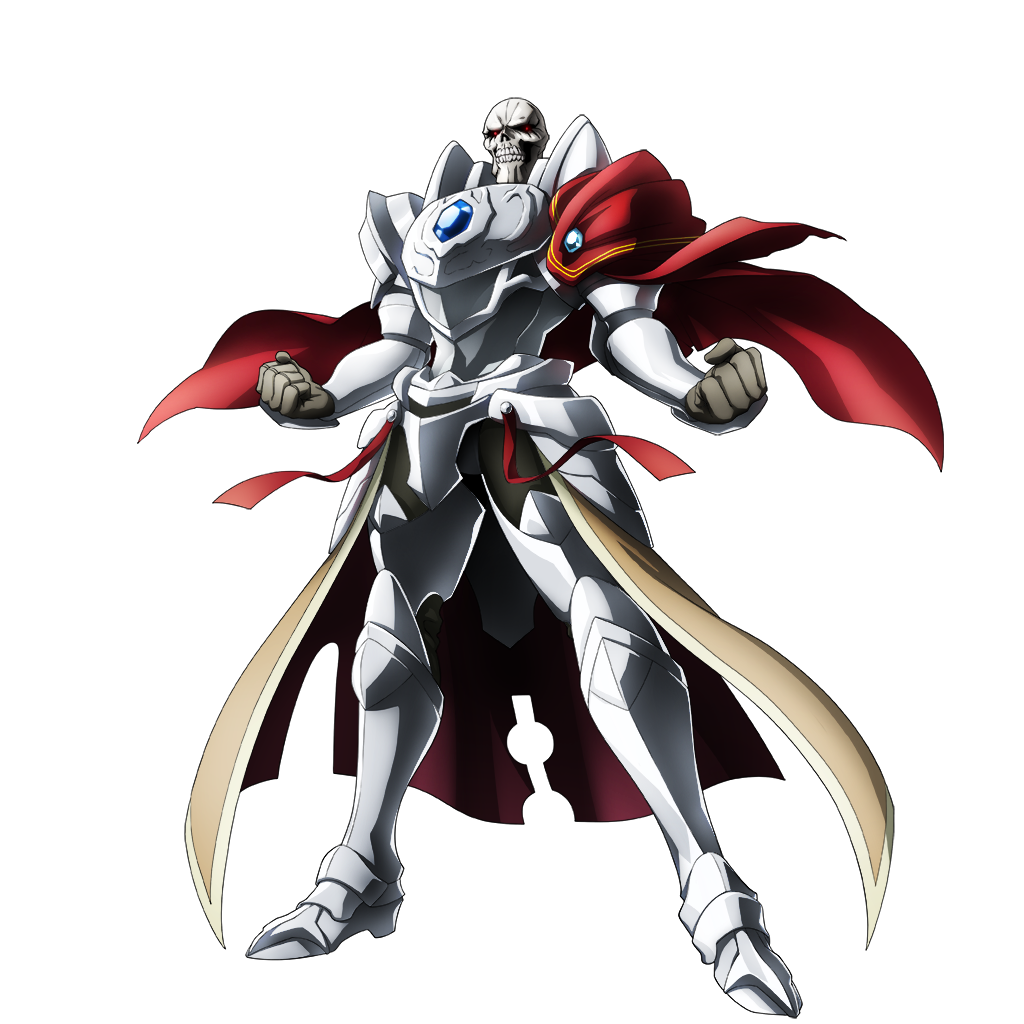 Character name: Momonga
Race: Undead Role: Attacker Type: Heart
Momonga clad in Touch Me's armor. Touch Me was a guildmember of Ainz Ooal Gown, one of the 41 Supreme Beings, and a former patron.
This white armor was won as a prize by Touch Me in an official martial arts tournament during the Yggdrasil era. At the same time, a special class was especially made for the winner, with abilities that exceed those of sacred items and rival guild weapons.
Momonga, who originally had never adopted a warrior class, cannot equip warrior equipment such as weapons or armor. Touch Me's armor was originally designed to be used by the champion only. However, Momonga bypassed and nullified this restriction with a special kind of magic called "Administrator Console Commands." Furthermore, by equipping the former armor of one of his comrades, he gains the abilities of a magic caster which were previously off-limits to him.