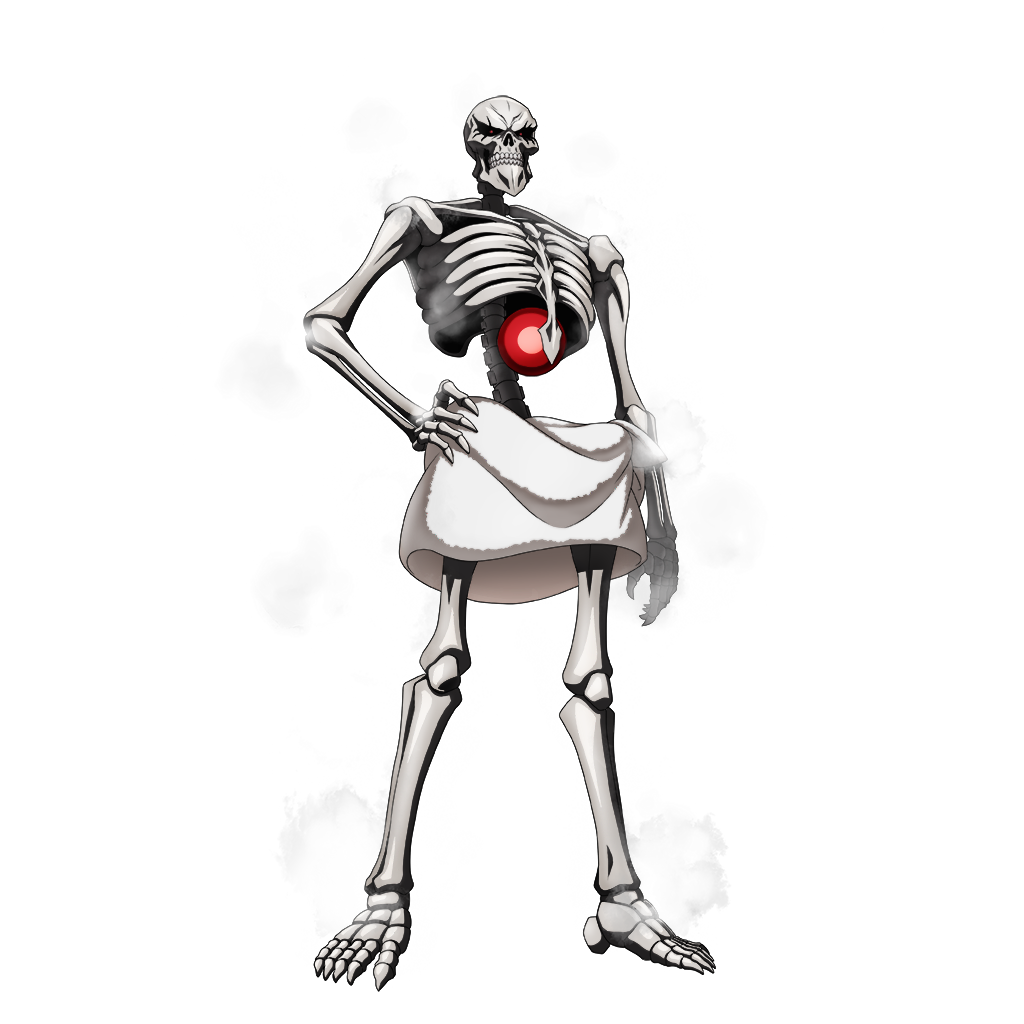 Character name: Momonga
Race: Undead Role: Enhancer Type: Technique
Momonga, Overlord of the Great Tomb of Nazarick and Overseer of the 41 Supreme Beings enjoying a bath.
He's removed his armor, giving the world a generous view of his pale body and appearing at a glance to be vulnerable. However, even with his combat ability decreased without armor, his level 100 latent physical ability and powerful magic are still fully in effect.
Momonga's body is practically all bones, so he doesn't have to worry about detoxing and cleaning normally, but he still has to wash away dust and dirt to stay clean. And above all, as a Japanese person, loving a good bath and finding it difficult to go without one is just a part of his culture. That said, it takes a lot of time to clean in and around all his bones and vertebrae. Momonga has experimented with several different methods, soaps, and cleaning brushes, etc. All of this experimentation led to Momonga finding an answer in using a Sapphire Slime. In other words, he asks a high ranked slime to clean his every nook and cranny; a slime bath, as it were.
As an aside, the slime assigned to this job… Sankichi, for receiving the honor of cleaning the great ruler's body, has become the target of jealousy from some of the other slimes. In particular, any time Solution hears of Sankichi's work, the frustration is clear on her face…