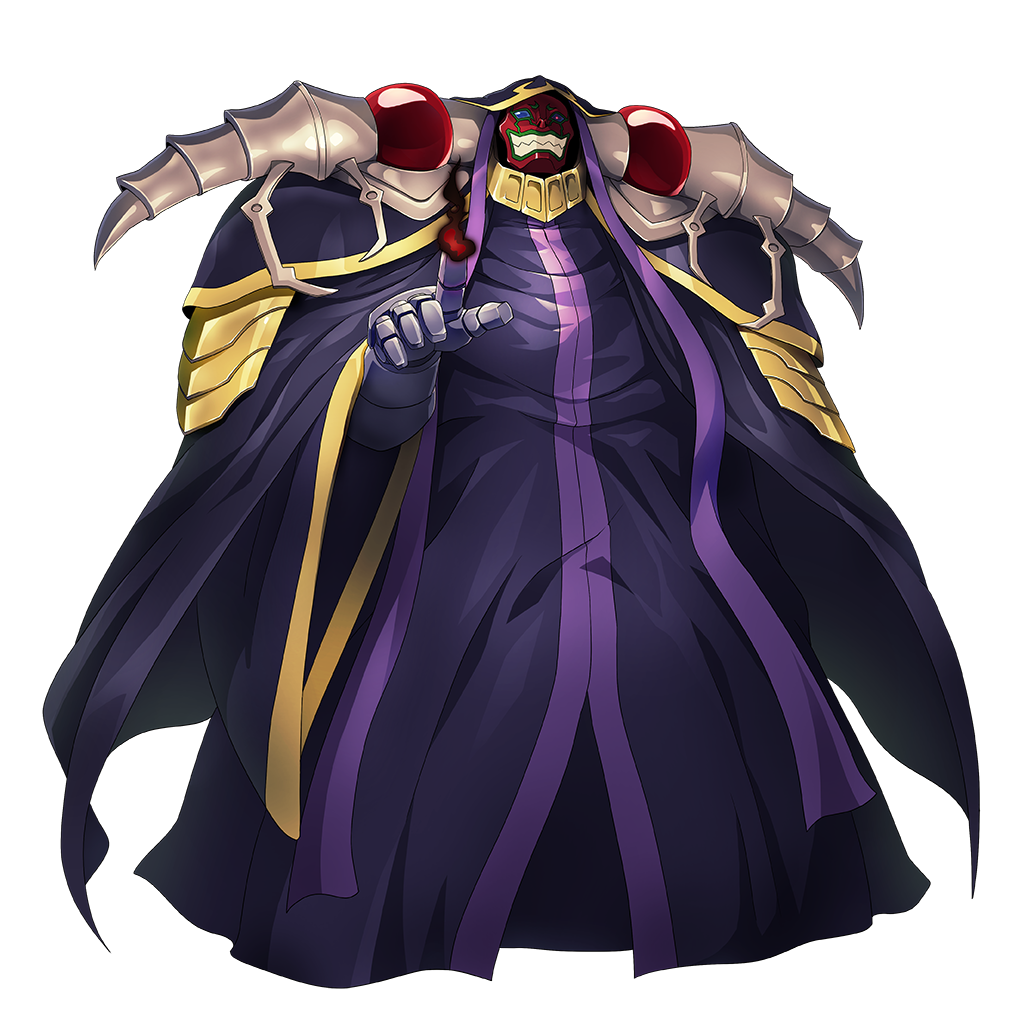 Character name: Momonga
Race: Undead Role: Enhancer Type: Power
A mysterious magic caster who appeared in Carne Village and hides his faces underneath a strange mask.
He wears a black robe and unwieldly gauntlets on both of his hands. He used his overwhelming magic to save Carne Village.
Momonga's true identity is the Lord of the Great Tomb of Nazarick.
His mask is an event item from the Yggdrasil era, a kind of cursed item that was forced upon players who were logged into Yggdrasil for two or more hours between 7:00 PM and 10:00 PM on Christmas Eve. It is called the Mask of Jealousy. Jealousy Mask for short. It cannot hold any data, so it does not contain any powers.