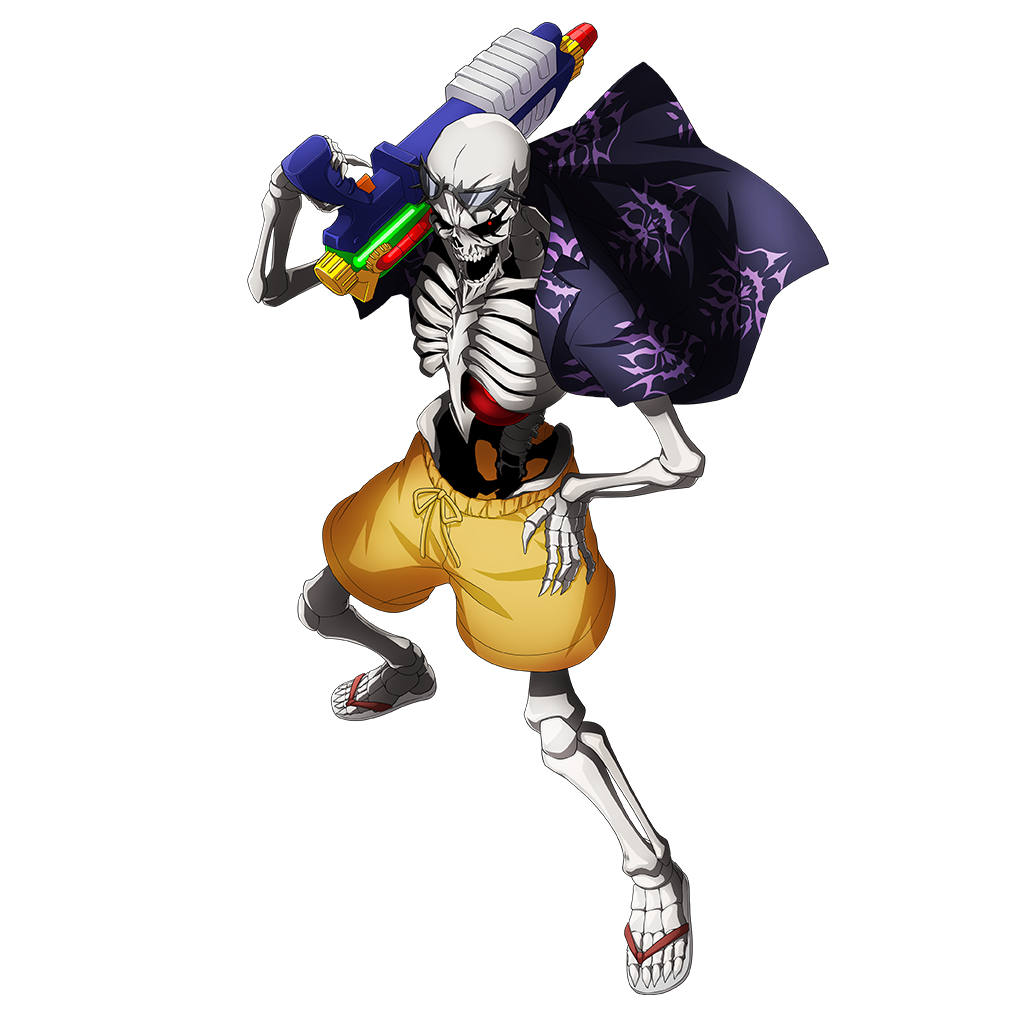 Character name: Momonga
Race: Undead Role: Attacker Type: Speed
Overlord of the Great Tomb of Nazarick and leader of Ainz Ooal Gown, Momonga.
Perhaps he found this in the treasury, but he's decided to arrive in special "swimsuit" armor. Dressed in board shorts and a Hawaiian shirt complete with sunglasses, he looks ready for a vacation on the beach. But this is, of course, just a type of special armor for battles on the beach.
Normally, Momonga isn't very skilled at shooting since he gave up any magic that would require it. But he's retained just enough shooting skill to fire special water from his water gun. It also seems that a swimsuit doesn't count as full armor, meaning he's able use his powerful magic.
He's also prepared a gatling-style water gun, and this one is loaded up with a flammable liquid. All enemies who endure the rapid fire of liquid from these guns will soon regret ever daring to go up against the ruler of Nazarick.
Maybe someday he'll be able to wear this special armor not for battle, but for the vacation it calls to mind, where he can relax on the beach with his servants. Dreaming of the day when the peace he waits for will come to Nazarick… Momonga goes to work