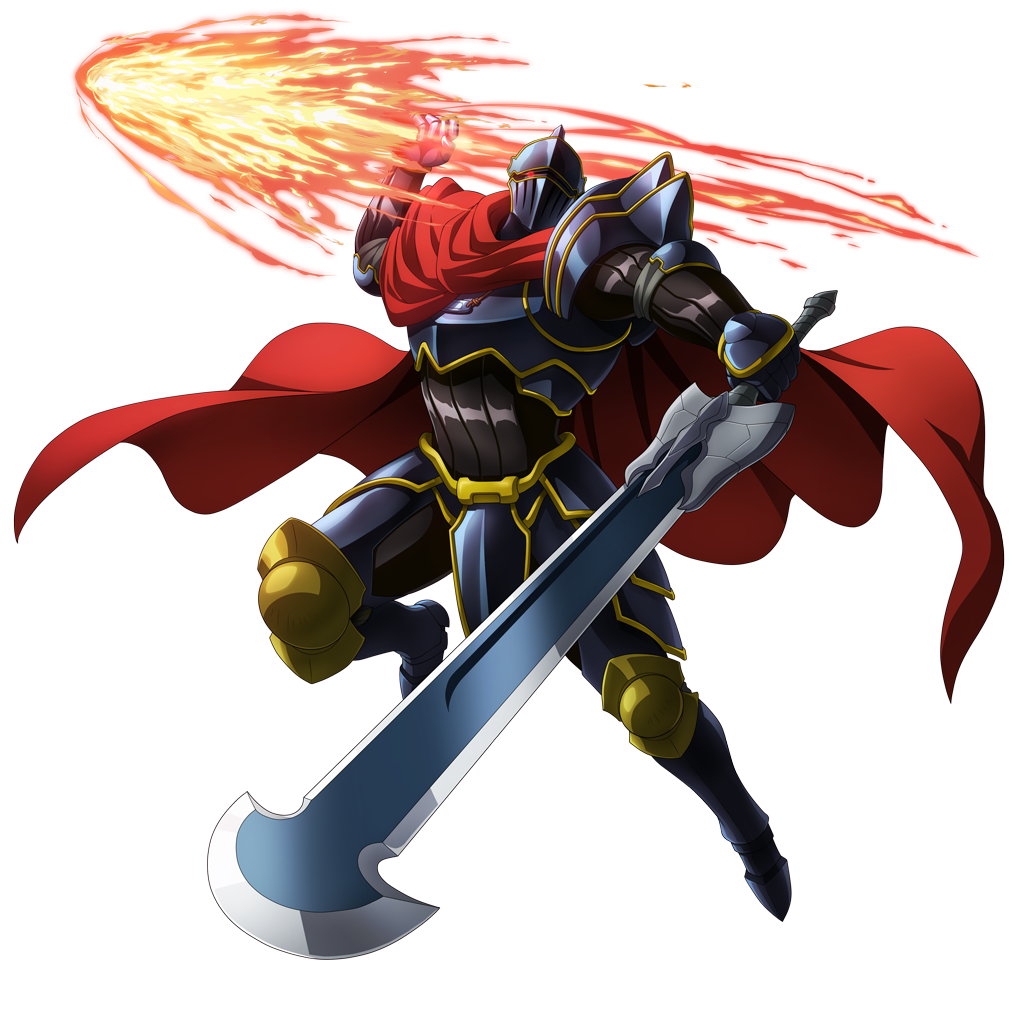 Character name: Momonga
Race: Undead Role: Attacker Type: Technique
Momon, leader of the "Darkness" adamantite-rank adventurer team based and active in E-Rantel.
The team name "Darkness" was established from
the surroundings, the members have never called
themselves that. The fact that this nickname has taken root in such a short period of time is
proof of their activities having had many
opportunities to be talked about.
Beginning with a case in which the Great Beast
"Forest King" that rules the southern part of
Tob Forest was made to surrender, he resolved an incident with an undead horde in the city
graveyard. He defeated the mighty vampire that
was originally chasing his whereabouts, and then annihilated the Goblin Tribal Coalition that had moved north. Collected ultra-rare herbs. Subdued a giant basilisk. Including the destruction of the undead division that flowed from the Katze Plains, only two people established so many legends in just two months.
The magic of his partner "beautiful princess"
Nabe is also incredible, but Momon swings two
huge greatswords, each of which is difficult for an ordinary person to hold, and he swings them
freely with one hand, making him also a unique
being. Their fighting ability, which has helped
them to climb the ranks as the kingdom's third
adamantite-rank adventurers, in such a short
period of time, is another extraordinary feat.
The true identity of Momon is the ruler of the
Great Tomb of Nazarick, Ainz Ooal Gown
(Momonga). Originally, he was a magic caster and could not be equipped with full-body armor, but this is not the case if created with《Create
Greater Item》, and the same goes for his
greatsword. Also, when using《Perfect Warrior》,
he can equip weapons other than those created by magic, and in addition to the "Frost Pain
Modified" created with reference to the Lizard
Man treasure, he can go into battle with weapons that replace magic such as the Crimson Spear
that has elemental effects.
As an aside, probably because of his fame and
popularity, it seems that stores selling
products such as wooden Momon statues and Momon
costume merch are beginning to appear in
E-Rantel.